Former athlete keeps pursuing passion
Decorated swimmer moves to new home, continues competing at high level
Last August before her junior year started, Emily Claesson and her family packed up their things for the last time and headed east to Virginia Beach, Va., where Claesson's father had recently gotten a new job. The move was bittersweet, she said, as Claesson was leaving behind a community that she would miss very much.
"I definitely miss my friends and teammates from LT the most," Claesson said. "It's always different adjusting from one place to another, but I've definitely enjoyed the journey so far."
While family matters brought Claesson to Virginia Beach, the move ended up being convenient for her as well. Claesson recently verbally committed to Virginia Tech University in Blacksburg, Va., for swimming, a sport in which she has excelled at from a young age, she said.
In her two years at LT, Claesson now holds three school records and placed fourth at the state swim meet in the 50 meter freestyle as a sophomore. She was also selected to be on Team Illinois for a national select meet two years in a row, she said and has attended several other national level meets.
"I love being able to push myself to the absolute extreme," Claesson said.
Claesson has picked up in Virginia Beach right where she left off, swimming for Tide Swim Club and her new high school, Floyd E. Kellam, she said. While the COVID-19 pandemic shortened her high school season, she is fortunate enough to be able to swim outdoors for her club season, allowing at least part of her training to remain unaffected by new circumstances, she said. 
Claesson had a big impact on her former high school, both in the record books and on those she trained and competed with, LT swim coach Scott Walker said. He was particularly impressed by how she motivated her fellow swimmers.
"She was a true teammate," Walker said. "She was definitely a role model of how to train and how to compete."
Claesson is incredibly thankful that coaches have instilled that sense of dedication in her, she said. It's probably the biggest thing she's taken with her as she's moved from one swim program to another. 
"I think my coaches taught me how important it is to be a good teammate to others and [also] to find ways to have fun while still working hard," she said.
Work ethic was another thing Walker was especially taken by with Claesson, he said. It was never something he had to teach her, rather, it was something she simply came to practice with. 
"She was really hard-working," Walker said. "That is really the key. That's probably 80% of success, that hunger to be able to train, and she trained hard."
Claesson has been excited to start a new chapter in her life but hasn't completely forgotten about the LT community, she said. Becky Phillips '23 is a friend and former teammate of Claesson and the two still text and FaceTime on occasion about swimming, despite the distance and busy schedules. Phillips said. She feels very lucky to have made numerous memories while she and Claesson were still together in person, she said.
"Practicing with Emily was the best," Phillips said. "She would make every practice fun by asking random questions or [having] interesting conversations, even if it was a hard set that day."
Swimming has kept her incredibly busy since the move, but Claesson has been sure to make time to enjoy some of the other things about her new home, she said. In addition to making new friends and bonding with new coaches, Claesson's decreased proximity to a coast is a change she's glad to be getting used to.
"I've really loved living near the beach," she said. "I'm only 10 minutes away and can surf whenever I want to."
About the Writer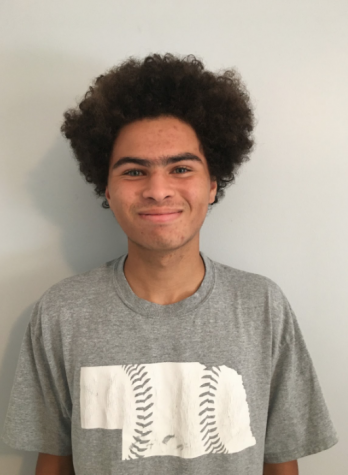 Max Dike
"I'm just a simple man trying to make my way in the universe"