IHSA meets to discuss future seasons
The IHSA has made changes to sports procedures, schedules for seasons later in the school year
The Illinois High School Association (IHSA) Board of Directors held a virtual meeting on Sept. 14 to discuss a number of issues pertaining to the winter, spring and summer sports seasons. Most prominent among these issues were the decisions made to lift the two-contest per week limit on events between schools and to move up the start day for the summer season from May 3 to April 19.
The two-contest per week limit was originally in place to limit exposure between athletes from different schools, IHSA Executive Director Craig Anderson said. But things have changed, even since the summertime, to the point where adjustments could be made to the structure of future seasons. 
"Given how well our state is handling the pandemic and the lack of setbacks in the fall sports we have conducted so far, there was a consensus that we could move forward with allowing schools to schedule winter, spring and summer sports without further restrictions," Anderson said in a statement released by the IHSA. 
As for the decision to start the summer seasons earlier, it was all about taking some of the burden off of students and coaches who participate in summer sports, Anderson said. Teams would be playing deep into June under the original plan, so starting the season earlier would likely end the seasons earlier as well.
 "We understood that when the modified schedule for 2020-2021 was released that the summer sport season coaches would take some umbrage with it," Anderson said. "We are glad to create some relief by creating an option to start two weeks earlier." 
In addition to relief, LT Athletic Director John Grundke believes that an earlier summer season gives students more opportunities when deciding which sports they want to play and where they want to play them — at their high school or with a club. However, Grundke acknowledged the potential issues with overlapping the two seasons. 
"With facilities and students or coaches that are involved in multiple seasons, it will be problematic," he said. "For instance, we have many coaches who coach both girls and boys volleyball. With the change in [scheduling], now we have two weeks where they could be practicing for both the girls and the boys teams." 
Grundke, as well as other high school athletic directors across the state, didn't have the ability to vote on the decisions made by the IHSA, he said, but they do provide some on-the-ground insight to the board of directors who can use that information to proceed in their decision-making process. Some of this insight regards how the school has been managing COVID-19 and any successes or setbacks they might have had, Grundke said. 
"The students and coaches have been amazing about maintaining social distancing while here at practice and meets," he said. "We have followed all of the procedures from the [Illinois Department of Public Health], IHSA and [Centers for Disease Control and Prevention] to keep everyone safe." 
About the Writer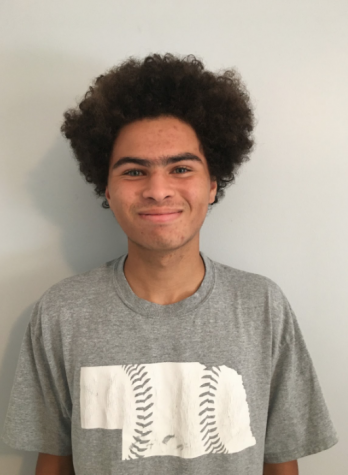 Max Dike
"I'm just a simple man trying to make my way in the universe"