Girls cross country prepares for postseason meets
With the girl's state cross country meet only weeks away, LT cross country coach Alex Lyons is helping his athletes make their final preparations for the postseason races. However, the most important steps have already been taken, he said.
"If you're doing a lot of prep before meets, you've missed a lot," Lyons said. "The more you're doing now, the more you forgot to do earlier."
"Earlier" was a good time to get things done, Lyons said. The team has been working to reestablish the team identity after the yearly departure of the previous team's seniors. So far, they've done a good job.
"Our upperclassmen group has constructed a really healthy team environment," Lyons said. "I think that's the most important thing."
The runners themselves have noticed this team environment as well. Kate Dickman '21 is very happy with the smooth transition, she said.  By practicing in an inclusive environment, the relationships created through the team have become more meaningful.
"There is no doubt in my mind that our top priority is to run for each other…and run because we love it," she said.
While the athletes have been working to improve all season, there are still different ways to prepare for individual meets, Maggie Abbs '20 said. Breathing exercises and visualization are two big things they use to get into a good mental state.
"Not only do we physically train hard, but we make sure that our mental component is there," she said. "[Mental preparation] helps us to better….look at all the possible outcomes."
Not all of the team's top runners will be running in all the postseason meets, however. Mariah Bonfiglio '21 is one of several athletes staying with the team through mid-November to participate in practices and support her teammates.
"There is no doubt in my mind that our top priority is to run for each other and because we love it."

-Kate Dickman
"It helps us continue to be a part of the team and cheer on our teammates and further our training for another month," Bonfiglio said, "which will better us for [the Midwest Regional meet]."
Despite not racing the sectional or state meets, Bonfiglio will attend and participate in the regional meet with her teammates on the practice group and the team's top seven runners, in Terre Haute, Indiana on Nov. 16. She plans on using this valuable time to build a solid foundation for further improvement for next season, she said.
This sense of self-awareness and motivation is something that Lyons makes a serious effort to nurture. Emotional expression and discussion is very important and Lyons said the athletes excel at detecting and working through whatever they're feeling.
"Racing is hard," Lyons said. "You're going to run into stumbling blocks. I think the kids on our team handle those really well because they're able to notice when they're running into difficulty and they're smart enough to name what those things are."
The stumbling blocks come in many forms. The ups and downs of a season can be difficult to accept, Dickman said.
"Running is a super mental sport and it takes a lot of practice being…tough and overcome pain," she said. "Nothing is linear and you have to realize that going into a season."
Similarly, some days are harder than others, Abbs said, but over her four years running cross country, it has been worth it to persevere.
"It's definitely hard in the moment," Abbs said, "but it translates to how far you go and you can end up surprising yourself, which is one of the best feelings in the sport."
While competition is challenging, Lyons maintains that progression and development are the things he really wants kids to be excited about, regardless of their ability.
"We want kids to focus on their individual skills," Lyons said. "[Their] job is to figure out individually what is the next step in [their] development."
The Illinois State Final Meet will be held at Detweiller Park in Peoria on Nov 9.
About the Writer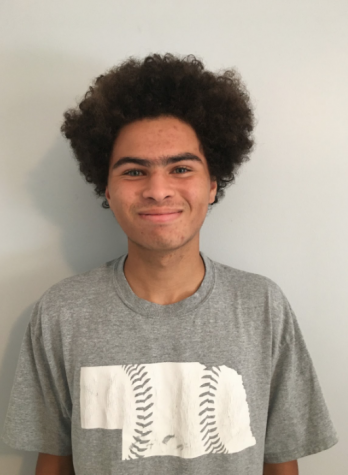 Max Dike
"I'm just a simple man trying to make my way in the universe"