Soccer winning on, off the field
The 2019 girls varsity soccer season has been full of ups and downs. Although some players have been injured for different parts of the season, the team has still found a way to show what it means to be a LT player on and off the field.
"On [May 2] we played Downers Grove North and we won 1-0," injured forward Bella Dziak '20 said. "Not only was that a good game match-up wise, I think our team showed a lot of respect and sportsmanship."
On Feb. 19, DGN student Beth Dunlap was hit by a driver who was under the influence. Tragically, on Feb. 22 she passed away due to her injuries sustained in the accident.
"After the game we brought them flowers and we spoke to them about the Beth Dunlap tragedy." Dziak said. "There is more to soccer than just competition because we are all people, I just hate that it has to be through circumstances like these for us to humble ourselves down, push the winning aside and be there for them as humans."
No one within the coaching staff or LT administration orchestrated this gesture of compassion, they players came up with the idea.
"That was our players [that] decided they wanted to do something," Coach Bill Lanspeary said. "To show sympathy and respect for the school, community and team, [and] that for as good as they are on the field they are better people off the field."
This team has D1 talent, experienced veterans, and good team chemistry despite the varied time tables for all of the players injuries.
"We have a lot of seniors," right back and Depauw commit, Grace Truax '19 said. "During the Pink Out Game we had 11 seniors on the field and we can play through Eileen Murphy [to use] the fast forwards we have on the edge".
This season at the beginning the team struggled with passing and overall possession, but they have come a long way.
"Possession was something we gotten better and our communication got better from the first game because we all come from different club [teams]," Center Midfielder, Meara Hilling '19 said. " Compared to other years we possess the ball very well."
Throughout conference play the girls have scored 20 goals and only given up one goal to opposing teams.
"We have a really strong defense we have only let up [a few] goals the whole year, and we have good possession,"  Center Midfielder and Illinois commit, Eileen Murphy '19 said.
They ended the year with a statement win against Reavis in the Pink Out Game and they now look to take their success into a deep postseason run. In their first game of the playoffs they crushed Kennedy 8-0.
"If we stay healthy and play the way we are capable of I like our chances to make a deep run in the playoffs, but you need to finish chances and avoid giving up a flukey goal to win," Lanspeary said.
About the Writer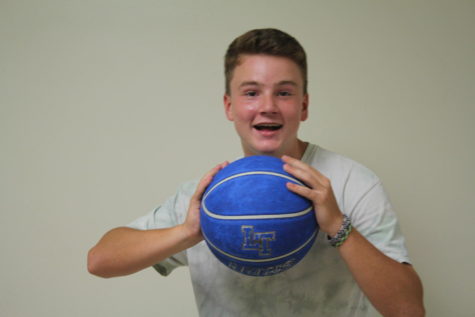 Tommy Layden, Sports Co-Editor
Tessa Voytovich

That's it just tessa