AOTM: Renata Wingert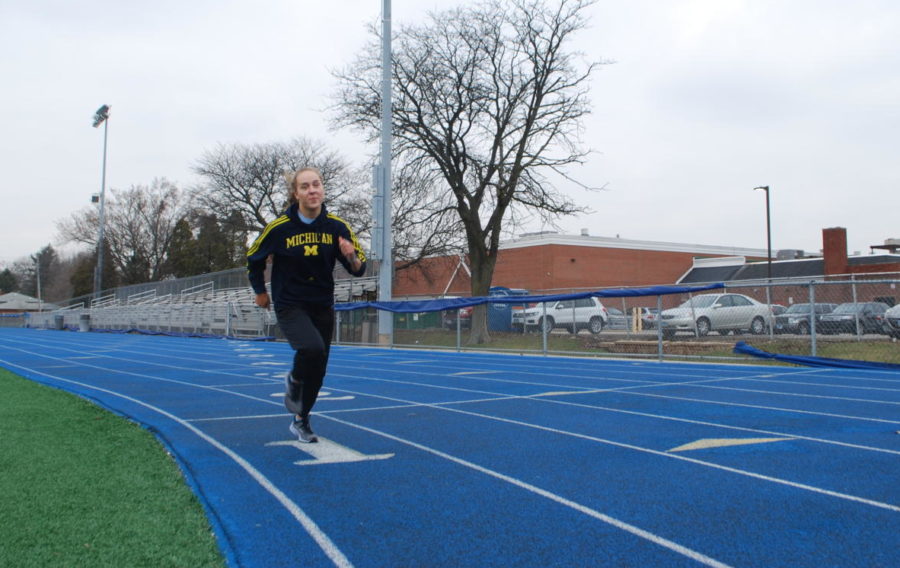 When Renata Wingret '19 was a freshman in 2015, she had no desire to join the girls track team. One of her friends begged her to start running track, yet Wingert was hesitant. She always believed she would try out for soccer in the spring.
However, Wingert decided to run track instead because of her friend. Over the course of four years, she has developed a passion for it. Through Wingert's hard work and dedication, she has achieved the number one rank in the IHSA 300 meter race with a time of 42.54 seconds, although the ranking may change.
"[Wingert] has been running great the whole year," girls track coach Greg Frandsen said. "I knew she had the ability to be the number one runner for the 300. She definitely has always had the ability, the speed, the heart and work ethic to be running that fast. It's just getting her to believe she is that good."
Wingert mainly competes in the 300 and 400 event. She is the anchor runner for the 4 x 100 and 4 x 200 meter relay teams, Frandsen said. Wingert holds two school records, and she has been the leadoff runner for the past two years at state in the 4 x 400 relay. Last year at state, the team relay finished fourth for the 4 x 400 relay. Wingert's teammates are a part of her inspiration to the sport.
"My favorite thing about track is the girls on my team," Wingert said. "I love being with these girls. I love their determination and how kind and caring they are."
One of Wingert's teammates, Lizzie Scotty '19, has been competing with her for four years. They have been on the same relay team since freshman year.
"We all push each other really hard," Wingert said. "We are like a family and have an inseparable bond. I like being part of a team where everyone is close with one another."
On March 4, the track team attended the North Central Relay meet where it was a coed meet. They placed fifth in the 4 x 400 meter event and sixth for the 4 x 200 meter event for girls.
"She is super determined and really good at obeying Frandsen," Scotty said. "He'll tell her to do something, and it's not a question if she could do it or not. To her, it's like 'he said to do it, so I have to do it.' She ran a super fast four hundred split at our meet last Monday [March 4]."
During the North Central Relay meet, Frandsen influenced Wingert to strive for her best.
"Without my coach, I definitely would not be where I am today," Wingert said. "He has definitely pushed me to where I am. I never thought I could do this."
The track team practices every day besides meet days and Sundays, Wingert said. She is always trying to improve during those practices.
"She is always trying to get better," Frandsen said. "She doesn't consider herself the best athlete which I think makes her work even harder."
In December 2018, Wingert committed to University of Illinois of Chicago (UIC) to continue her track career. In college, Wingert is hoping to cut down her time and continuing to challenge herself.
"Track has taught me not to give up and strive for what you start," Wingert said. "It also taught me discipline and built my confidence."
About the Writer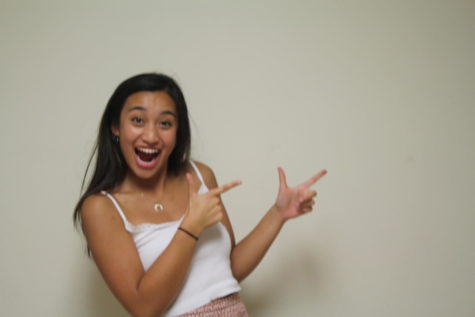 Dani Almase, Pulse Co-Editor
To the right is my bestie Anna (aka Cormy)! Anna is the most beautiful girl. She's so sensitive and intelligent. She also has a nut allergy.