Boys hoops has best playoff run in past 8 years
After a prolific season, LT boys basketball was knocked out of the playoffs in the fourth round after losing to the 12th ranked team in the state, Geneva. They went into the postseason with a 21-8 record and had the longest postseason run in the last eight years.
"[Geneva was] 30-1 so they have done a lot of things right all year and I think if we had another chance we could've beat them," Matt Sloyan '19 said. "It was one of those nights when shots weren't falling."
Although LT lost on March 5, they didn't go down without a fight. The Lions went into the second quarter down 15-7. However they responded, and went into the third quarter down 29-25, cutting the deficit in half after outscoring Geneva 18-14 in the second quarter.
"Offensively they had a lot of great players who could score off the dribble, shoot and they were very aggressive on defense," Michael Niedermeyer '20 said.
In the second half, LT struggled to hit shots and had multiple players with two or more fouls early on in the third quarter.
"It was tough to stay out of foul trouble, I fouled out with seven minutes to go in the game," Josh Berry '19 said.
At the start of the fourth quarter, LT was down 44-32 and they ending up losing 54-41 in a emotional last game for the senior class.
"Geneva was a very talented team," Head Coach Tom Sloan said. "They had a point guard that was as good as anyone we played all year.  Unfortunately we couldn't knock them off that night."
In the process of winning regionals and reaching the 20+ win mark, the team was able to play cross town rival Hinsdale Central twice, on Dec. 21 and Feb. 8.
"Beating Hinsdale Central twice gives us bragging rights for the rest of our lives and winning regionals was one of the best feelings ever," Sloyan said. "You can't pay for it, you gotta earn it."
After a somewhat disappointing season last year, that ended with a record well below .500 and there were no high expectations for the team this year. Instead of being mediocre, the team shattered the idea of what they could be.
"[We] brought back a lot of the pride that LT has for its basketball team," Sloyan said. " When you are playing for the guy next to you it's a lot more fun than when you are playing for yourself."
About the Writer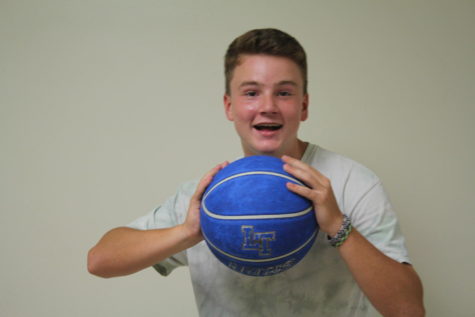 Tommy Layden, Sports Co-Editor
Tessa Voytovich

That's it just tessa