Boys swim team places fifth at state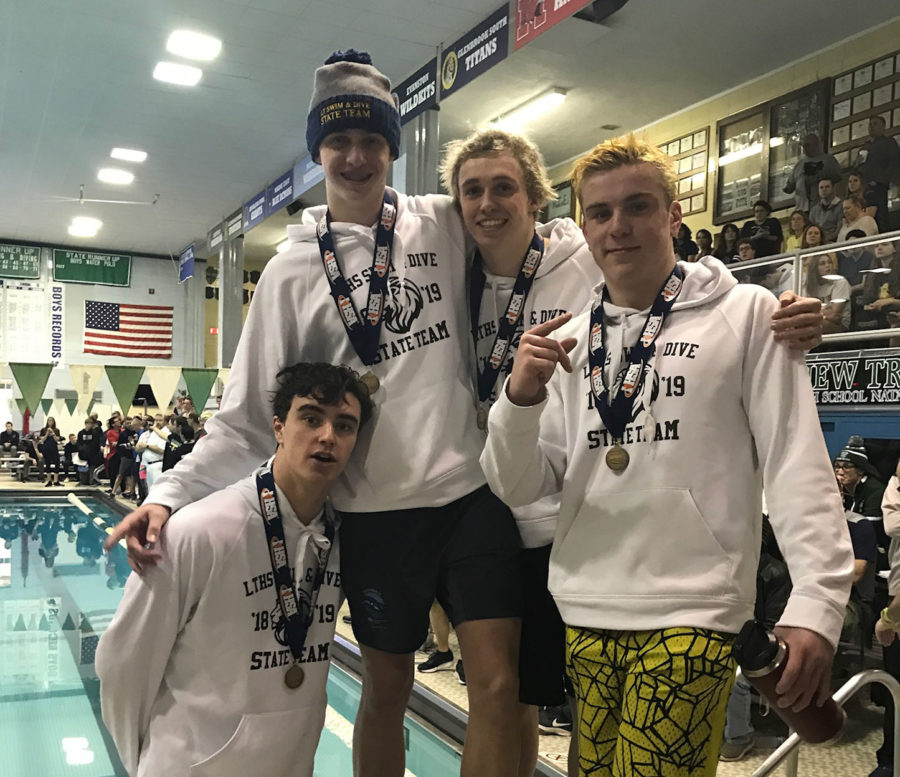 Before the state meet on Feb. 22, Ben Lynch '19 was thinking about how it would be the last meet of his swim career. For the past 11 years, he has put hard work and dedication into this sport. It was now coming down to this final moment.
The state team consisted of five swimmers: Lynch, Michael Walsh '19, Will Duerr '19, Bryson Breitenbucher '20 and Jack Thorell '20. They competed at New Trier High School for the state title, and they overall placed fifth as a team, boys swim and dive head coach Erin Rodriguez said.
"I could not have been more proud of the swimmers," Rodriguez said. "I've been to many state meets as a coach, and with this being my first year as a head coach, I thought I was going to be more nervous, but the confidence the boys had rubbed off on me. We just tried to focus on having fun and treating it like any other meet. Our medley relay started finals off on such a high note. I was just elated all day and they kept making me proud every time they got in the water and swam for each other."
In the 200 medley relay, Walsh, Thorell, Breitenbucher, and Duerr finished in first place with a time of 1:31.46. In the 400 freestyle Thorell, Lynch, Duerr, and Breitenbucher placed eighth with a 3:06.71. Lastly in the 200 freestyle relay, Walsh, Lynch, Thorell, and Breitenbucher got fourth with a 1:24.09.
For individual races, Thorell got 11th in the 50 freestyle with a 21.11, and Breitenbucher got eighth in the 100 freestyle with a 46.41. Walsh got second in the 100 breaststroke with a 55.93, and he also broke Ryan Hammond's '17 previous school record for the 50 freestyle with a 20.55. He also broke his own team record from last year in the 100 breaststroke with a 54.63.
"This year was a lot different," Lynch said. "Last year our team was elite with handful of division one swimmers who felt a lot of pressure going into state because they were favored it win. This year we lost five scorers, and nobody expected us to be good. We were coming back in under the radar. We kept this in back of our mind and swam to show everyone that we are still one of the best teams in the state."
This year the team prepared for the meet by decreasing their intensity in their workouts, Thorell said. They cut down their yardage and really worked on their technique in order to be fully rested and ready to go for the state meet. This method proved to be effective. Next year, the team hopes to do to just as well.
"As a senior [next year], I'm hoping that we can get some more guys to step up to fill in relay positions that we lost to graduation," Thorrell said. "I'd like to see our team finish in the top 10 again next year."
About the Writer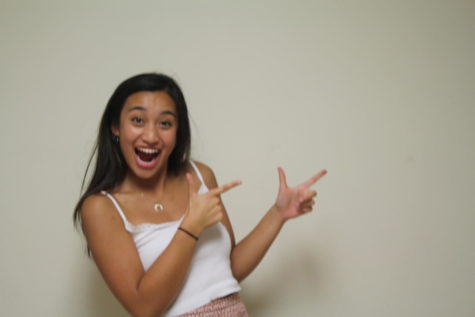 Dani Almase, Pulse Co-Editor
To the right is my bestie Anna (aka Cormy)! Anna is the most beautiful girl. She's so sensitive and intelligent. She also has a nut allergy.