Super-Sectionals loss ends varsity soccer season
Hang on for a minute...we're trying to find some more stories you might like.
Although the varsity boys soccer team lost in the Super-Sectionals game, the playoff games leading up to it had a great student turnout with the bleachers packed and LT fans cheering loudly, centerback Ty Williams '19 said.
"The fans were instrumental in our success in the playoffs," Williams said. "The continued support gave us even more to play for which encouraged us to strive for the best and not sell ourselves short."
As the boys kept winning, they eventually made it to Super-Sectionals, which were held at Lewis University on Oct. 30, against Naperville North High School, the number one team in the state. LT lost 1-0 to the Huskies, making their final record 17-8.
"Any time you can make it to the final eight in state in boys soccer, it's a really special and amazing season," head varsity soccer coach Paul Labbato said. "We've had a lot of good teams at this school and only a couple select teams have made it all the way to Super-Sectionals."
Going this far in the season for LT soccer has not happened since 2010, Williams said. The team made LT history.
As incredible of a title it may be, it is also considered rather surprising that the team made it this far, varsity goalkeeper Mark Jareczek '19 said.
"It is crazy awesome to be one of the top eight teams in the state of Illinois, and to represent LT soccer as a force to be reckoned with in the future," he said. "We were not expected this year by anyone to achieve this."
The difficult loss to Naperville proved to be very emotional for some players, Jareczek said.
"I was sad that it was over," Jareczek said. "All the friendships that I made and all the family moments we had, had to come to a close."
In total, the team was able to acquire eight shutouts and 50 goals scored, Williams said.
"I think we were able to be so successful because every single person on the team was driven to work together," Williams said.
All in all, the team was satisfied with its accomplishments as it reflected on the season, Jareczek said.
"It was the best season of my life: full of love, intensity, grit, and fun," Jareczek said. "It was a season that will go down in history."


About the Writer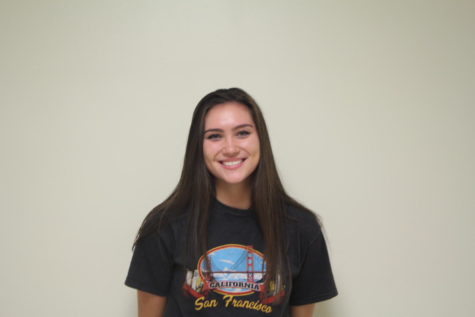 Maggie Kahn, Reporter
Yes, I have a twin sister that looks exactly like me, and no I can't feel it when you hit her.