LT boys XC to have strong season after losing Kilrea
At the end of last year, key boys cross country runner Danny Kilrea '18 graduated, leaving a void in the team coming into this season. Assistant Coach Jake Discipio is now looking to runners throughout all levels of the program to fill in his place this season.
"We are looking for athletes to step up in regards to leadership and holding one another accountable," Discipio said. "We have many young athletes training in our top group."
The team's first meet of the season –the Mike Kuharic invitational, which was supposed to be hosted  at LT on Sept. 1– was cancelled due to lightning in the surrounding area. Given the weather conditions, all 1600 runners went home empty handed. This meet would have  been the first opportunity for the younger runners to step up, but now they will have to wait for the next invitational at Culver Academy on Saturday, Sept. 22.
"Right now we don't really know how the younger runners will perform but for us to win we have to work on running as a pack, because when we do so we have better results," runner Jack Elert '20 said.
To prepare, the team is running 8 miles each day and 12 to 13 miles on Saturdays, a rigorous but necessary training regimine for the team to compete at a top level.
" I think in meets we will do very well; we are on the younger side, but we are ready to do as good or better than last year," runner Sean McDermott '19 said.
For right now, LT's cross country team is untested but ready to compete in the upcoming meets and has a main goal to continue the success.
"All we have to do to win is harness dragon energy, and continue to breed fast freshman to fill the shoes of the seniors who graduated," runner Will Hess '19 said.
About the Writer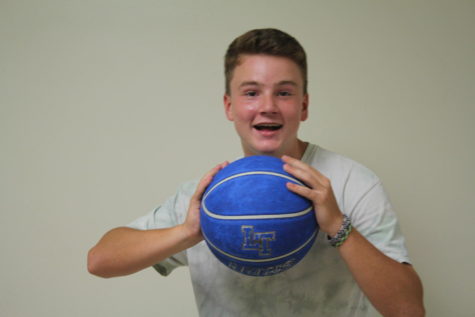 Tommy Layden, Sports Co-Editor
Tessa Voytovich

That's it just tessa