Boys baseball prepares for strong season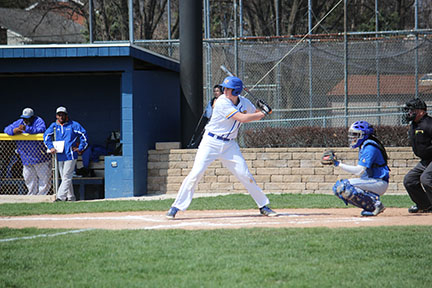 Last season, in a game against its biggest competitor Oak Park River Forest High School, the boys varsity baseball team was deep into the seventh and final inning of the game. The pressure was on pitcher Grant Leader '19, who had to be pulled out because of new IHSA pitching count rules. Before being taken out, Leader rose to the occasion later in the game and pitched a no hitter. Pitcher and center-fielder Matt Piento '18 then stepped up to the mound and closed out two batters, securing the win for LT.
The team had a stellar record of 24-5 last year and made it to regional championships, losing to St. Rita. Although the team lost two all-conference players, Conor Pasko '17 and Brendan Pugliese '17, they has several returning all-conference players and another strong pitching lineup.
"Every year, we always expect to compete at a high level," varsity head coach Kevin Diete said. "Wherever the record takes us will be based on that. Hopefully we can make a deep run in the playoffs this year. That's our goal."
Tryouts were held Feb. 26 – March 1. A total of 32 kids tried out for the varsity team and 25 were offered spots, 12 of whom were returning athletes from last season.
"In every level, we look for fundamentals and skill ability level, and furthermore into varsity level we look into their knowledge of the game and how well they know the game amongst their fundamental skills too," Diete said.
The team benefits from a group of well-rounded seniors this season, with many returning starters including Jack Ferraro '18, Piento, Bryce Moskowitz '18 and Nick Hughes '18.
"I think we have a strong senior class who are very good leaders right now," Diete said. "We're also looking for the junior class to step up and add some talent to our depth as well."
Only nine players can play on the field at once, so not everyone is aware of their role on the team yet. By the middle or the end of the season, however, all athletes will have found a way to contribute their talent to the team allowing for a more cohesive performance, Leader said.
"I know for certain that our pitching is going to be excellent this year," Leader said. "We have a lot of guys who can hit their spots with their off-speed [and] their fast balls. But also our offense has a good potential to help us make a deep run in the playoffs."
Piento and Leader are returning pitchers from last season, both of whom performed well during conference. The biggest strength of the pitching staff is the fact that Piento is a left-handed pitcher and Leader is a right-handed pitcher, both with stellar command over the ball which consistently hits their spots, Leader said. This allows for weaker contact from the batters, allowing the outfield to make easy outs.
"[By] meshing all the ideas that I've learned as a coach and as a player and trying to put them all together and deliver that information to the players as best as possible, we can hopefully achieve success this year," Diete said.
In the team's early season practices, they have been focusing on fundamentals and communication on the field, as well as strengthening their defense, Diete said.
Coaches plan to improve upon their communication skills from last year, Diete said. By effectively presenting the athletes with what needs improving upon in a strict manner, as well as encouraging the boys when a task is completed well, the team will make great progress over the course of the season.
"I think we'll be even better than last year," Piento said. "The only thing we need to do better is hit. Other than that, our pitching will be there and our defense will be there, so I think we'll be poised for a state run."
About the Writer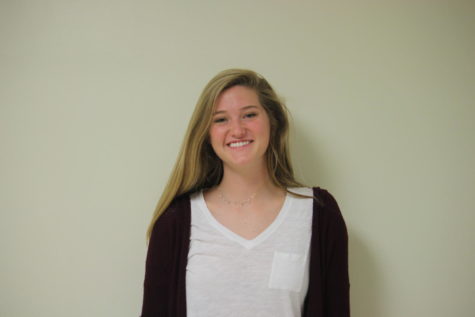 Harper Hill, News co-editor
My name's Harper Hill, and I am the News Editor for the LION Newspaper. In case you were wondering, I am the world's biggest fan of Dirty and the Dishes...