Ultimate guide to March Madness 2018
Hang on for a minute...we're trying to find some more stories you might like.
Ladies and gentlemen, it's March. And March means March Madness. Need some help filling out your bracket? Don't worry, we've got you covered. These six categories below are designed to give you everything you need to know when it comes to your brackets. From early round upsets to national championship picks, see what the two Sports Editors are thinking about the 2018 NCAA tournament.
Early Madness:
It's no secret that each edition of the NCAA tournament holds its own surprises, even early on in the bracket. Which two round of 64 matchups this year should be looked at as potential upsets?
Larson: There's no team I hate more sport to sport than Ohio State so it gives me great pleasure to say that I think they're losing first round to South Dakota State. If the classic 5/12 matchup is to strike this year, I think it will be to State's dismay. SDSU finished their season on an 11 game win streak and had an overall record of 28-6 which is nothing to scoff at, even if they are in the Summit League. When Ohio State hit the postseason, they fell quickly. Given a bye as a two seed in the Big-10 tournament they lost to 7th ranked Penn State in what was their first game in the tournament. While I don't see the Jackrabbits making a deep run into March, I do see them taking down the Buckeyes.
Lusson: I like Loyola-Chicago over Miami. The Ramblers come in at 28-5 and are fresh off their Missouri Valley Conference Title, while the Hurricanes dropped their first-round game of the ACC tournament to North Carolina. Loyola-Chicago is hungry and I think they have what it takes to take down Miami with guys like Cameron Krutwig and Clayton Custer. Plus, the 6/11 upset has been very common throughout tournament history.
Cakewalk:
With such a large field of teams in one bracket, there's always that team that seems to have an easier route than the rest. Which squad should have as close to a no-stress road to the Final Four as there is this March?
Larson: I see the four seed Arizona waltzing into the Final Four. The PAC-12 regular and tournament champion's first difficult match-up will occur against in Virginia in the Sweet 16. While Virginia leads the league in points allowed, limiting teams to an average of 53.4 points per game with Deandre Ayton at the lead for the Wildcats, averaging almost 21 points per game, I can see them easily shaking down the Cavaliers. The bottom half of the South bracket will be chaos with teams like Cincinnati, Tennessee and Texas but no matter who Arizona has to play in the Elite Eight, the Wildcats will come out on top.
Lusson: I like Villanova's road to the Final Four. A tough Round of 32 match-up may loom against Virginia Tech, but after that I have confidence in the Wildcats handling either West Virginia or Wichita State in the Sweet 16. A potential Elite Eight match-up with Purdue could be a tough match-up for Jay Wright's Villanova squad, but I'm not sure Purdue will even get to that point. In terms of the other top seeds in their region, Villanova to me has as friendly of a route to San Antonio as any one seed out there.
Rough Road:
For every easy road, there's a hard one as well. Which team got unlucky and has their work cut out for them based on who they have to play?
Larson: Duke.Year in and year out they flourish in the tournament, but to have to play possibly against Oklahoma in the round of 32, Michigan State in the Sweet 16 and Kansas in the Elite Eight, the odds are not in Duke's favor. Even if I was not a lifelong North Carolina fan, I would still say that their two losses in three matchups against the Heels showed their vulnerabilities. The country is against Grayson Allen and the Blue Devils, and I don't think they'll be able to overcome the heat.
Lusson: Virginia. While I'm not too high on the teams in the bottom half of this region, I'd be worried about the top half if I were Virginia. I think a Round of 32 matchup for the Cavaliers against Kansas State or Creighton is no pushover and a dangerous team in either Arizona or Kentucky will most likely be waiting in the Sweet 16. Don't be too sure about the number one seeded Virginia Cavaliers as a Final Four lock, especially now with the loss of DeAndre Hunter.
Cinderella Story:
Cinderella stories don't come along every single year, but it's safe to say they do more times than not. Which team that is seeded eighth or lower will everyone be talking about in a few days?
Larson: Loyola-Chicago. The Ramblers are reaching the Sweet 16 with wins over Miami and Tennessee. After being crowned champions of the Missouri Valley Conference, they're riding a high that can be matched through their shut-down defense and senior guard Donte Ingram. The fact that it's their first time in the tournament in 33 years is only fuel for them to prove that they belong.   
Lusson: New Mexico State. The Aggies have already tallied a few big-time victories this season by beating Miami, Davidson, and New Mexico back in December. But this isn't the only reason I think the Aggies have a legit shot at the Sweet 16. If they're able to sneak past a fading Clemson team in the Round of 64, another favorable match-up against depleted Auburn awaits them in the Round of 32. Look out for New Mexico State as a possible bracket buster. Their match-ups in the first weekend of tournament action are as easy as any double-digit seed has, plus the talent is there with Zach Lofton and Jemerrio Jones.
Final Four:
Who are the four teams you see meeting together in San Antonio for the Final Four?
Larson: I see Arizona, Michigan, Villanova and Kansas. Like I said before, I like 'Zona's road to the Final Four based on their lack of challenges and 7'1" giant Ayton. As for Michigan, their ability to turn it on late in games creates opportunities to surprise teams like North Carolina, who don't have as much game-wide consistency. Villanova has been dependable all year long with only four losses and the highest average points per game across the NCAA with 87.1. My final team is Kansas. They are arguably in the hardest region in the tournament but with erratic teams like Duke and Michigan State, the Jayhawks are more likely to make it out than the Blue Devils or the Spartans.
Lusson: I've got Arizona, Michigan, Villanova, and Duke. Ayton poses a match-up nightmare against opposing teams and I see Arizona getting past Virginia en route to the Final Four. Michigan out of the West region is my second Final Four team because of their defense. John Beilein is an offensive savant, but this year's Michigan team is the best defensive squad he has ever had, which will be the difference. Jay Wright and his Villanova Wildcats are my third Final Four team out of the East region. I already mentioned that I like their road, but I also like this veteran group a lot with studs like Jalen Brunson and Mikal Bridges. Duke rounds out my Final Four, but I'll admit that their Midwest region is completely up for grabs. I think Allen has something to prove and with their dominant front-court and improving defense, I think their talent will lead them to San Antonio.
National Champion:
When it's all said and done, who comes out on top and is crowned champions?
Larson: I think Arizona is cutting down the nets in San Antonio come April 2. With the best player in the NCAA, Ayton, leading the team and a relatively easy route to the Final Four, their only downfall can come from their inconsistent defense and lack of challenge during the regular season.
Lusson: I've got Villanova winning their second title in three years. Brunson is one of the best players in the country and he's been on this stage before. This team is battle-tested and has one of the most well-rounded groups. Wright will add to his impressive coaching resumé and will enter his name into the discussion as one of the best coaches in America.

About the Writers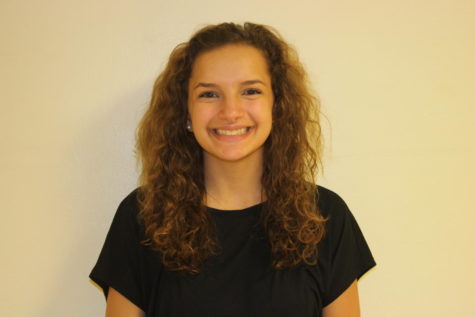 Mikaela Larson, Sports Editor
My name is Mikaela Larson and my passions include The Office, dogs, feminism, and of course: sports. Along with LION, I am the Marketing Director at WLTL...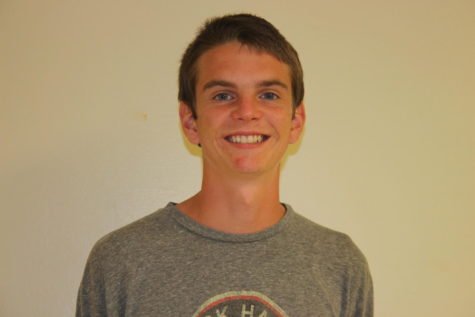 Luke Lusson, Sports Editor