LT loses OT thriller in "Blackout" game
Hang on for a minute...we're trying to find some more stories you might like.
Friday's annual boys basketball "Blackout" game had more storylines coming in than usual. The return of Super Bowl champion Jake Elliott '13, the half-court shot attempt to win a car and the Decade of Darkness theme for the game had all of the LT community filled with anticipation. However, it was the game itself between LT and Glenbard West that had the fans in awe when the night was over.
The Hilltoppers of Glenbard West hung on the beat the Lions 71-66 in what could have been the most entertaining game in the Blackout game's rich 10-year history.
Despite the massive and energetic LT crowd, it was the Hilltoppers who came out of the gates hot. The sharp shooting of Nick Dwyer led Glenbard West to a 30-20 halftime lead.
Then, the Lions woke up. Behind the strong play of Tyrese Shines '19, LT was able to completely erase the 10-point halftime deficit and tie the game at 37 apiece heading into the fourth quarter.
In the final eight minutes, the Hilltoppers hit its stride once again. With a 54-49 lead with just over a minute remaining in regulation, it looked like Glenbard West had it in the bag.
A few missed free throws and LT baskets later, the Lions somehow found themselves with a chance to tie it. Down three with only eight seconds left, Nolan Niego '19 inbounded the ball to Shines at the top of the key. Shines pump faked his defender, took one dribble to his left, and drained a three to tie it at 55. Just like that, LT and Glenbard West were headed to overtime.
With momentum on its side, LT was able to jump out a four point lead with a minute and a half remaining in overtime. But back-to-back threes from Evan Taylor and Carter Lindstrom put the Hilltoppers up two points and silenced the LT crowd. Unlike in regulation, the Lions couldn't find any magic to tie the game up this time. When it was all said and done, Shines lead LT with 23 points and Niego added in 11 points.
On top of the intense game between the Lions and Hilltoppers, LT welcomed Elliott, who watched the game from the press box, onto the floor at the end of the third quarter to recognize his Super Bowl win as a rookie with the Philadelphia Eagles. On the court, Elliott was awarded a framed poster showing pictures of him kicking for LT, the University of Memphis (where he played college football) and the Eagles. The LT crowd gave an enormous ovation for the kicking sensation and Elliott's homecoming added to what was an unforgettable 10-year edition of the Blackout game.

About the Writer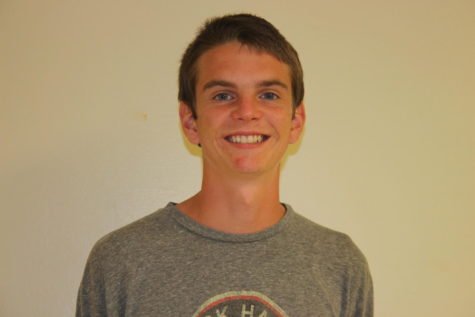 Luke Lusson, Sports Editor