Peculiar PyeongChang
The Olympics brings together the best of the best from all over the globe. Less than two weeks away in PyeongChang, South Korea, the 23rd Winter Olympics begins and is, in my opinion, one of the more scandalous and controversial Olympics in recent history.
While there is only seven sports, there are 102 events in 15 different disciplines and every single event will be missing Russia… the medal leader from the 2014 Sochi Olympics. A doping scandal of massive proportion led to the International Olympic Committee (IOC) to ban 43 Russian athletes for life and any Russian competitors from the Pyeongchang Olympics. For months the IOC has been testing samples for performance enhancing drugs (PEDs) from Russia dating back to 2011 because a former Russian scientist exposed a state-sponsored doping scheme in 2016, then fled to the U.S. for safety. Without Russia, the U.S. will be competing against Norway and Canada for the medal race which I don't think is as fun. How can we feel that cold war, competitive fury without our rival? They're the Central to our LT.
Hockey is going to be weird without Russia competing, but at this point that's a drop in the bucket considering NO National Hockey League (NHL) players will be competing in the Olympics anymore. A bipartisan decision from the NHL Players Association (NHLPA) and the owners was made in April 2017, citing the worry of injury and three-week break which causes the end of the NHL season to be rushed. While I am disgruntled as a devoted hockey fan, I too am excited as we can now watch the best players you've never heard of.
Arguably just as talented as the NHL, the Russian Kontiental Hockey League (KHL) has produced players like Artemi Panarin, Teuvo Teravainen and Alexander Ovechkin, just to name a few. Known for producing players with nasty hands, expect the Olympic games to be quicker and two weeks straight of highlight-reel dangles. To be honest, the U.S. will most likely not medal as the majority of its players play in the U.S. in college or juniors; this is compared to Europe, who utilize the KHL much more and therefore produce much stronger players. Yes, it's a pessimistic point of view but think about it: hockey will be going at all hours of the day as PyeongChang is 15 hours ahead of Chicago, so I'm not gonna complain if the U.S. misses the podium because I get 17 straight days of constant hockey.
While hockey is great, I'm happy to be watching on TV compared to in person because PyeongChang is only 50 short miles from the North Korean border. Apparently my opinion is pretty common as Time.com reported in December 2017 that ticket sales are down for many reasons, security being one of them. The country of France at one point even considered skipping the Olympics if officials were unable to receive guarantees of security assurance.
Increased tension between the U.S. and North Korea resulting from highly reactive leaders would be my fear. I doubt they're going to nuke a random stadium but I couldn't help but think of the situation that happened in the 1972 Munich Olympics where 11 Israeli Olympians were taken hostage and executed by a Palestinian terror group. While a bit extreme of a thought, that alone is enough to give me reason not to go.
However, with North Korea sending athletes to the competition, I doubt they will be nuking the city of PyeongChang. While this seems like huge news, in the past 12 Olympics, North Korea has competed seven times. The reason the news is amplified this time is because of the location of the Olympics; with recent demonstrations of force and military training by both nations, it was rather surprising that North Korea is sending competitors. Keep an eye out for a pair of figure skater: they are the North's lone competitors.
The Olympics may seem like a jumbled mess of confusion but that doesn't mean the competition has to be that way. Say what you want about what's going on this year but just remember: these are the best athletes in the world, and you've got nothing on them.
About the Writer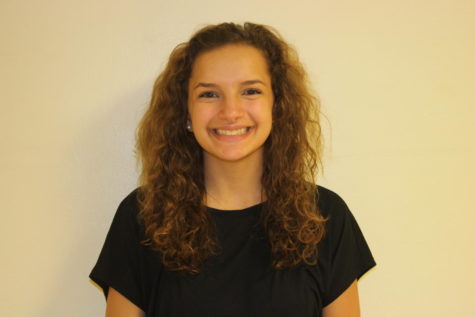 Mikaela Larson, Sports Editor
My name is Mikaela Larson and my passions include The Office, dogs, feminism, and of course: sports. Along with LION, I am the Marketing Director at WLTL...