LT wrestling faces captain injury, loss of key starters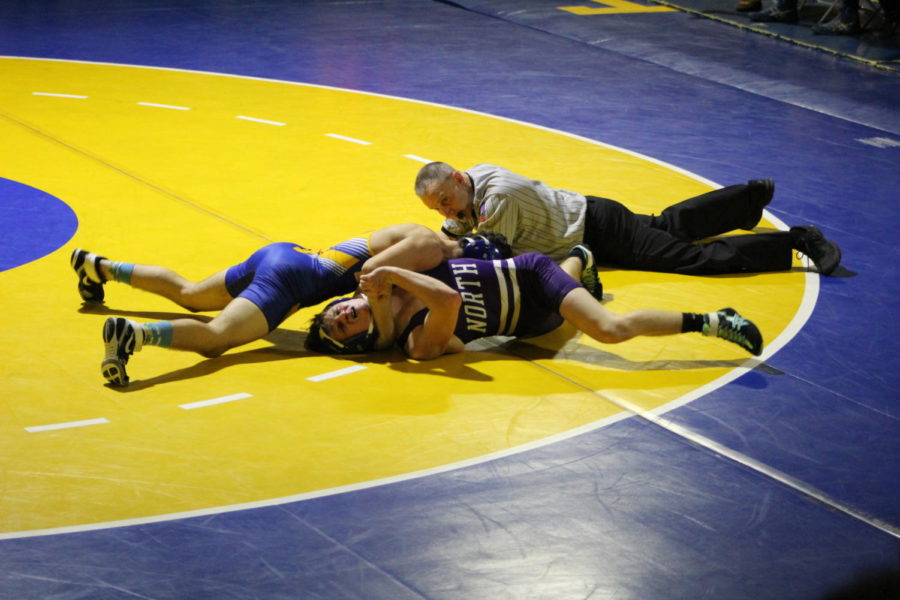 At the beginning of November, LT's famous Vaughan Gym rolls out the infamous blue and gold mats, an indicator to people around that wrestling season has begun.
"This season has been a learning experience for a lot of people," Varsity Head Coach Griff Powell said. "We have a challenging schedule, but I think our guys have responded well."
LT's varsity wrestling team consists of 14 different weight classes, ranging from 106-pounds to 285-pounds. Of the 14 varsity starters, Powell said only Jimmy Ruston '20 and Domenic Campo '18 have significant varsity experience.
"Last year we had some elite level athletes," Powell said. "They led by example. They were vocal. It was easy for the team to see how that was done when they had so much success. That has been a challenge for our team, to see who those leaders are, and to set that example in the room."
One of the two varsity captains chosen this year is Reno Sarussi '18, Powell said.
"As a captain I definitely see growth as a team this year," Sarussi said. "Even meet to meet, it's clear that as a group we're constantly improving and that's very exciting. These improvements we've made reflect not only on the scoreboard- with our team having more success recently against opponents- but also at every practice with everyone's mentality to work hard becoming stronger."
Sarussi's co-captain, Bobby Montesano '18, will be out for the remainder of the season due to an injury, Powell said.
"Recovering from losing Bobby to injury was one of the hardest challenges the team will face this year and was definitely a huge disappointment," Sarussi said. "It's undoubtedly more demanding to motivate the team without Bobby's support on the mat, but luckily we have a great group of guys who are more than willing to work their hardest for the team. Everyone supports each other, and their readiness to struggle and improve makes my being a captain much more successful."
With Montesano injured, the team was looking for leaders in the room, and found them in some of the varsity starters, Powell said.
"I think Dom [Campo] has done a really nice job this year with establishing himself as another leader," Powell said. "And I think the underclassmen are doing a really nice job of following that lead like kids have in the past."
Campo has been wrestling since second grade, and it has always been something he has always enjoyed.
"My brother had been in the kid's club at LT and watching him practice just made me want to get out there," Campo said. "Being a freshman on varsity and having this be my last season, I really have come far and learned a lot from my coaches and teammates. These last four years have been an experience that I will cherish forever."
With a 8-1o record overall and 2-2 conference record, Powell said training has begun to adjust in order to help the team finish strong and train for regionals.
"This is where we turn it up with training to get some of our guys peaking at the end of the year," Powell said. "The way we coach is basic fundamental stuff, so when we've got guys like a [Johnny] Mologousis, a [Zach] Villarreal, a [Tyler] Zeman and a [Elias] Garcia, you're still training them very similar to the way we train this team."
Although there are four weeks of regular season meets left to go, team members say they have high hopes for the remainder of the season and next year.
"I hope the underclassmen can learn a lot from watching this year's team wrestle on the mat," Campo said. "I hope they can see the bond our team has together and the work ethic. I hope the younger kids on the team can always remember the motto that I take to heart when I step out on the mat: 'mean tough'. That's all there is to it, just give 100 percent."
As the last four weeks of the regular season come to a close, Campo said he looks at the  "brotherhood bond" he and his teammates share, as something he will not forget.
"Those guys are my brothers, on and off the mat," Campo said. "We experience a lot in those four months. A lot of emotion goes into the sport, but having those guys to rely on really helps."
Their next meet is today, Jan. 26 at York Highschool at 6:00 p.m.
About the Writer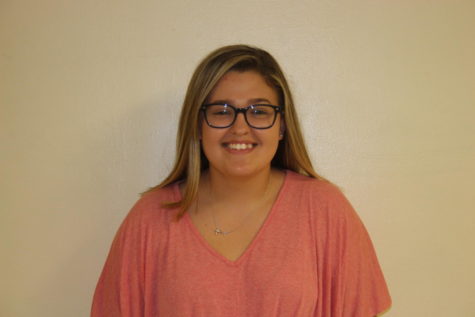 Christina Rossetti, Photo Editor