Bowling advances to state
Hang on for a minute...we're trying to find some more stories you might like.
The LT varsity bowling team has had an eventful past few weeks. Not only did it advance past regionals and sectionals, but Ethan Cabela '18 rolled his first ever 300, a perfect score of 12 straight strikes. Cabela's unforgettable game came at the Lake Park regional on Jan. 13, where the Lions took home first place.
"It was amazing to be able to finally bowl my first 300," Cabela said. "But, it was even better to help LT win regionals."
LT's team total of 6,531 pins was the second highest team score across the state for the regional tournaments. The only team to knock down more pins was Hononegah High School, who totaled 6,765 pins on their way to winning its regional.
Following LT's regional victory, it went on to place second at the Taft sectional the very next weekend with a team total of 6,216 points. Otto Meccia '18 led the way for the Lions, as he knocked down a combined total of 1,340 pins. With regionals and sectionals now checked off the list, the team is now focusing solely on the state meet, where it finished 12th last year.
"I believe we can finish higher than we did last year because the team this year has an easier time making adjustments to the way the lanes are," starter Marco Garcia '18 said. "These adjustments are the key to success."
The road to state wasn't always been smooth sailing for the bowlers, who had gotten off to a slow start but were able to turn things around and end up with an opportunity to grab a state title.
"We had a rough start but around early December we got it together and we've really picked it up since then," starter Casey Van Spankeren '18 said.
The five starting bowlers for this year's team are all seniors. The starters include Meccia, Van Spankeren, Garcia, Cabela, and Max Campbell '18.
The state meet is held in Fairview Heights and will begin today, Jan. 26. The top 12 teams from Friday will advance to the final day on Saturday, where a team and an individual will be awarded a state championship trophy.
"To be successful at state this year we will have to focus on making spares, making the right adjustments at the right time and not getting flustered," Garcia said.

About the Writer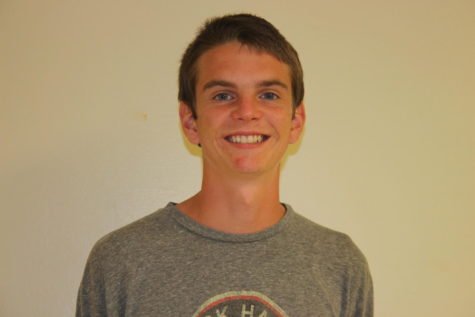 Luke Lusson, Sports Editor