Student showcases strength, courage in cross country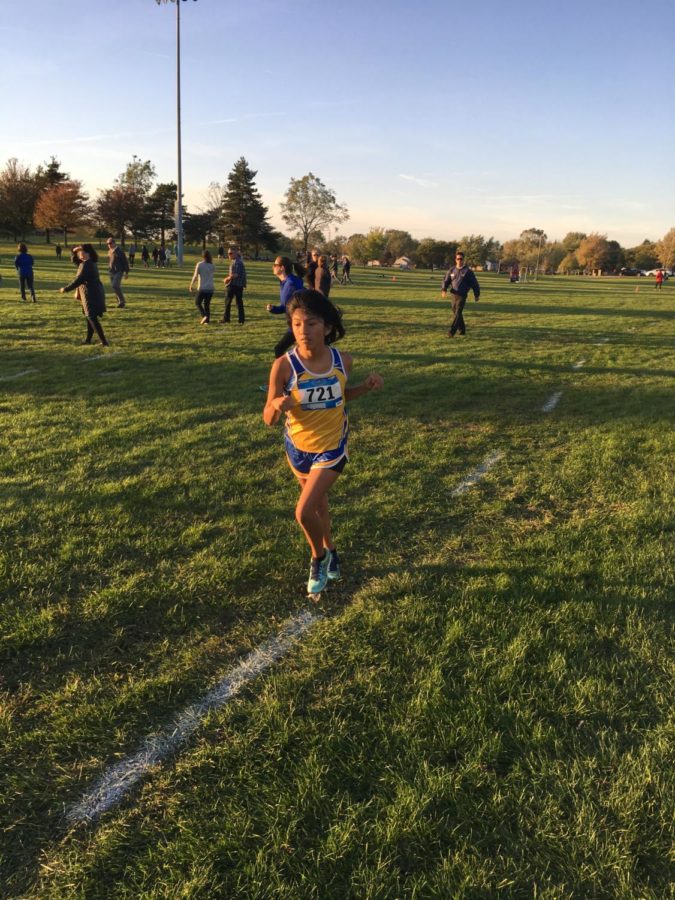 Among the LT girls cross country runners, Grace Mayer '21 courageously maintains pace with the rest of the group during practices and meets despite certain physical barriers that hold her back. Although she lives with a condition that affects her ability to play sports, nothing is stopping her from living her dream.
"I just like the people and the feeling it gives me," Mayer said. "It's good to exercise and it helps my grades, too."
Ever since she was a kid, Mayer has been living with Cerebral Palsy, she said, which is a term to describe a group of disorders affecting a person's ability to move due to damage of the developing brain, according to Cerebral Palsy Alliance. The condition varies in intensity and location of the body, and luckily Mayer has a mild condition where she is still able to write, move and play the sport the loves.
There are certain circumstances where Mayer's limitations set drawbacks to her participation, she said. When the terrain of the course is rough, she makes the best decision for herself so that she does not get hurt.
"One thing that sometimes gets in my way is when the courses are bumpy or hilly," Mayer said. "I may not be able to run which is hard because I always like running."
Mayer's perseverance does not go unnoticed by other members of the team, who believe she is motivated, determined and incredibly humble, cross country runner Kate Beumer '18 said.
"She pushes herself harder than anybody I have ever seen and never asks for recognition," Beumer said. "I personally want to improve myself as a runner and an overall person when I get to see Grace achieve."
Not only is she applauded for her determination, but Beumer and the rest of Mayer's teammates are impressed with her improvement throughout the season, she said.
"The coaches give out a 'bounty hunter' t-shirt to a runner who does really well at a meet," Beumer said. "One time, Grace got one for dropping almost 15 minutes off of her three mile race, and the girls on the team have never clapped louder."
Many view Mayer's accomplishments as remarkable, but some believe her determination delivers an encompassing message about people with similar conditions, Lion's Den Supervisor Karen DalPorto said.
"She's an inspiration for anybody with any type of disability," DalPorto said. "She's willing to move forward with her dream, and it requires a lot of sacrifice and self preservation."
Beumer also sees a similar message surrounding Mayer's hard work.
"The effort Grace puts in at cross country proves that people with Cerebral Palsy are just as capable as anybody else," she said. "Though she has to work harder than most, she always keeps up and never complains or lets her condition get in her way."
As the season is coming to close, Mayer wants to continue running after cross country with LT track and field in the spring, she said. In the meantime, she continues to work hard in cross country for one main reason.
"I want to inspire other people and to say that nothing is impossible," Mayer said. "When I was in preschool, I was walking with a walker, and now I came so far that I can be on a high school team. I just want people to know that it's not impossible to follow your dream."
About the Writer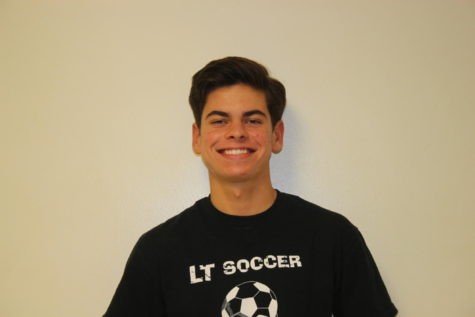 Spiro Kass, Editor-in-Chief
Hi my name is Spiro (pronounced sp-ee-ro, NOT sp-y-ro), and I am the Editor-in-chief of the LION Newspaper. I'm extremely glad to have an amazing staff...