Boys golf continues tradition of success
By missing a full day of school while intensely competing, the LT boys varsity golf team succeeded in winning regionals on Oct. 3. For Patrick Akaniroj '18, this is his fourth year winning this title. 
"It was great. We had the best tournament the whole year and probably since last year too," Akaniroj said. "That was a really good time to come together and put in a good performance." 
The team gained five new players among the four returning golfers from the previous season, Akaniroj said. But according to head coach Brian Kopecky, team chemistry was not a problem at all.  
"This team has blended very well together, they seem to enjoy each other," Kopecky said. "The team bus rides are very noisy." 
The team practices three to four times a week for about three hours, Akaniroj said. The hard work finally came to surface when the team was able to shoot a 295, their second best score of the season, and place second in their conference meet. 
"The two seniors, Patrick Akaniroj and Jack Suedbeck (18′), have done a great job," Kopecky said. "The team struggled early in our team competitions, but has come on with very solid performances." 
At sectionals on Oct. 9, the team competed at Winnetka Golf Club, Kopecky said, where they golfed against many other teams looking to make it to state. The team itself did not advance, but Mike Kozub '19 did.  
"It is awesome to represent LT at state because coach told me after I qualified that I have kept the streak alive for an LT student heading down to state, which is now eight years in a row," Kozub said.  
Kozub competed at state on Oct. 13 and 14 where he shot both an 81 and 79, he said.  
"They were a fun group to be with," Kopecky said. " I appreciated the two seniors efforts over their high school career. They did a great job in leading the team." 
About the Writer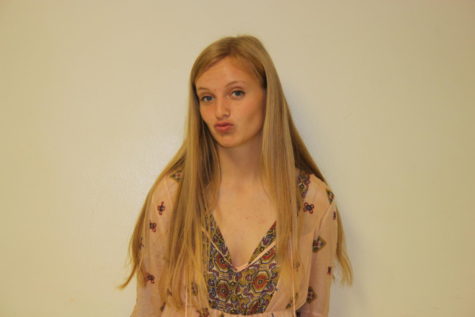 Mary Devine, Reporter
My name is Mary Devine and I am one of a kind:) I like to take pictures and always am ready to write, report, laugh, and live. I bring positivity and hard...