Girls water polo finishes season strong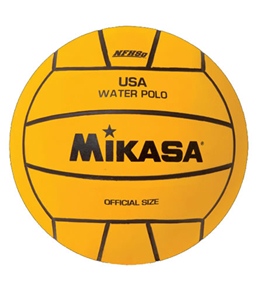 Hang on for a minute...we're trying to find some more stories you might like.
After jumping in the pool, ready to take on Mother McAuley in the IHSA Sectional Final on May 13, girls varsity water polo co-captain Annika Moore '17 scanned the bleachers above to notice all of her friends and family rooting for the team.
Moments later, the whistle sounded to commence the competitive, hard-fought game that would determine whether or not the team would make an appearance at State. Although the team barely missed their advancement to state by an 8-7 loss, Moore believes that the game itself, rather than the outcome, is something to be proud of.
"Unlike last year, we went in with a stronger attitude and believed in ourselves more," Moore said. "Even though it was a disappointment to lose and not be able to advance onto the state finals, we all knew we left everything in the pool behind us and couldn't do anything more than we did."
Although the defeat ended their season shorter than they anticipated, three-year varsity member Kaysie Stuba '18 knows that the loss will help propel the team to become more victorious next season.
"[The Sectional Final outcome] will make us stronger for next year," Stuba said. "Now we know that we can play really well as a team in a high pressure situation."
Aside from the state series, the entire season was extremely successful for the water polo team, Moore said.
"I am so unbelievably proud of this team and how far we have come as a whole," Moore said. "We are the type of team that are friends in and out of the pool, and that helped us play so well together."
It was not simply the team chemistry that brought them so much success, but rather their work ethic and motivation that carried the team throughout the season, varsity Head Coach Lauren Burel said.
"I expected hard work, dedication, and teamwork in practice, in games, and outside of the pool," Burel said. "They have worked hard together all season, have grown strong as a one unit, and I expect they will continue to accomplish their goals."
While preparing for the state series, the team began intensify their practices, Stuba said. Instead of having three morning practices in addition to daily after school practices each week, the team met four mornings a week during the month of April to improve their conditioning and to get prepared for the postseason. Although their determination set forth great success, Stuba believes that a little more enjoyment would have made the season even better.
"We should have enjoyed it more, because it ended so quickly," she said. "You don't think that it'll be your last game and all of a sudden it is. It was a great season, and if we could go back and enjoy it more I think it would be even better."
Not only was their season something to be proud of, but the team dynamic truly made the team more special than their competitors, Moore said.
"We do some weird things," Moore said. "We don't care what other teams think about us because we are doing our own thing and having fun while we do it too."
In agreement, Stuba also shares the same sentiments as to why the team's unique dynamic was something to be proud of.
"We can be serious when we need to be," she said, "but we also show up to tournaments in onesies, we wear our lion towels when every other team wears their scary robes, and we go to watch the boy's game with all of our faces painted. It's just such a fun time and I cannot wait to see what next year brings us."