Counter Attack
Boys polo focuses on teamwork, offense as they end the season, seniors dominate the pool at state tournament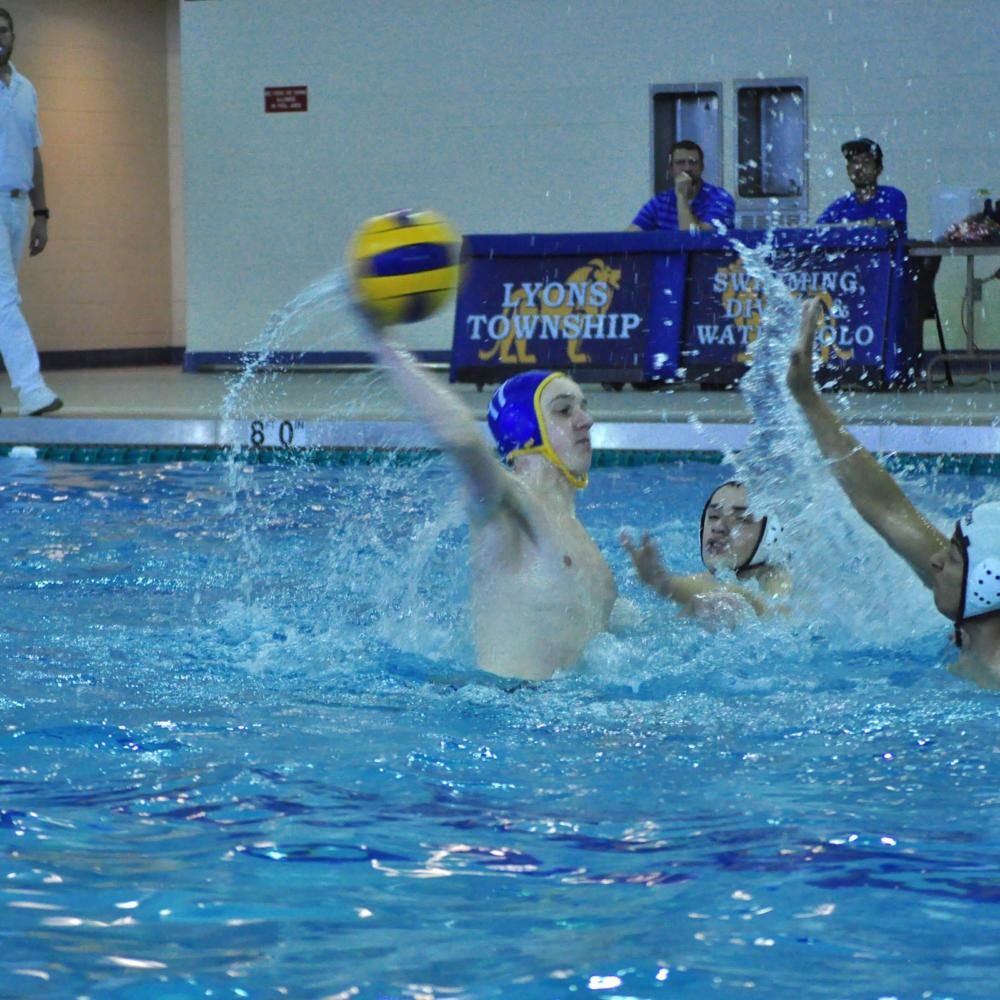 It was boys varsity water polo's second period of overtime against the Naperville North Huskies, and both teams had nine points as the period was coming to an end. Suddenly, captain Armin Korsos '17 drew a foul and noticed Jacob Schoneman '17 releasing off of his defender in front of the goal.
"I knew that we had to score," Korsos said. "So, I lobbed it over to Schoneman who caught it and buried it into the goal right underneath the goalie's arm."
LT emerged victorious against the sixth ranked team in the state on April 25 with a score of 10-9.
"We won all of our close games," Head Coach Doug Eichstaedt said. "These guys really wanted to win. It only increased their hard work at practice and success in games."
The boys ended their season on May 19 in the IHSA state quarter-finals, losing 5 to 8 to New Trier, who placed second in state in double overtime against Stevenson.
"Of course I would have loved to move past the first round at state, perhaps even get a trophy, but sometimes the bracket works against us," Korsos said. "This year, we were matched against New Trier in the first round, while there were teams on the other side of the bracket that would have made it a much easier task to move onto the second and maybe even final round."
Although it was a tough loss, there were also many positives of the season to focus on, captain Ben Ezsias '17 said. One aspect of the game that their team dominated was defense.
"This season really highlighted our disciplined defense," Korsos said. "When we worked together and remained aware of what was going on in the pool, we made it very hard for other teams to score."
After losing nine seniors last season, many younger players stepped up into new leadership roles both in and out of the water, Schoneman said.
"This season, we realized that everyone had a very important role to play as a part of this team," he said. "Everyone worked hard to put themselves in the best position to succeed. Because of this, not
only did our communication improve, but we were able to create more opportunities offensively."
Along with regular scheduled practices and games, the team put in extra work to get a leg up, Eichstaedt said. Many of the players also participated in weightlifting and strength training before practice multiple times a week.
"We had been working so hard all season, and seeing the stands filled with blue and gold was the extra push we needed to leave it all in the pool," Korsos said. "Nothing beats the fan section erupting each time someone scored."
Even though the season did not end how the team expected it to end, Philip Smith '17 is still happy with how they played and with his experience on the team.
"I'm extremely grateful for the chance to have spent the past four years with a great group of guys," he said. "Though we didn't win, we were still able to come together and tear it up in the pool one last time."
About the Writer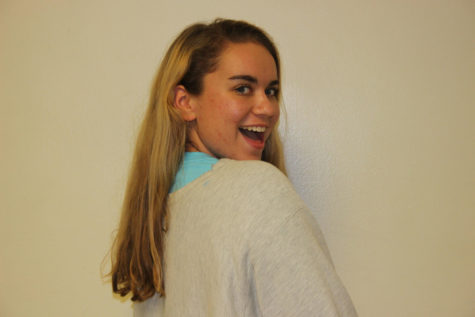 Greta Markey, Managing Editor