Intramural soccer final approaches
Hang on for a minute...we're trying to find some more stories you might like.
At LT, soccer takes no breaks. Although both the boys and girls season are not  during the winter, that does not stop students from playing the game they love. On Tuesday and Thursday nights, several students play intramural soccer at the South Campus Fieldhouse.  
"I love how it's a way for me to stay active," Tyler Guagenti '18 said. "Also, I'm having fun doing an activity that I enjoy." 
Arguably the most admired aspect of intramurals is its loosened form of competition where kids with all types of soccer experience can participate, Guagenti said. All one has to do is assemble a team, sign up and show up ready to play. 
"I never played soccer when I was little so it is fun to try out a new sport without the added pressure of playing well," Tess Albertini '18 said. "In addition, the people on my team are fun and it's cool to get the chance to meet people I normally wouldn't talk to."  
Although the activity is offered to all LT students, there still is a competitive aspect to it. The final scores of each game are recorded and a champion is crowned at the end of the playoffs. Peter White, an advisor of intramural soccer, thinks that the competitiveness adds to the enjoyment. 
"[What makes it fun is] the fact that they can play with their friends and, of course, bragging rights," White said. 
Despite its competitive element, it is apparent to the players that there is more of a fun feel to the games. Guagenti, who plays competitive soccer for LT as well, has mixed feelings about this. 
"I like how it's a more relaxed form compared to the competitive soccer," Guagenti said. "However, as a competitive person, I sometimes dislike the lack of seriousness when playing." 
This year, 21 teams are competing to claim one of the 12 playoff spots and make a run for the title. Playoffs begin on Jan. 24 and end with the championship game on Jan. 31.

About the Writer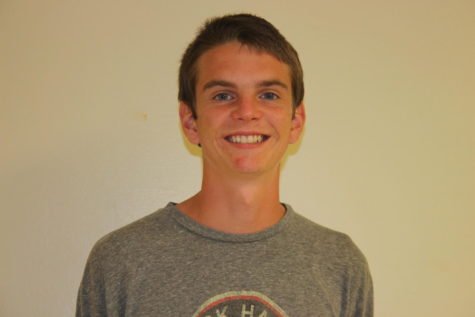 Luke Lusson, Sports Editor