Athlete of the Month: Connor Niego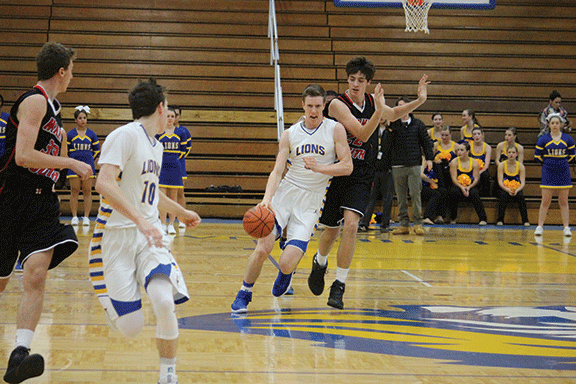 Connor Niego '17 joined thousands of other student athletes from across the nation in signing national letters of intent for collegiate athletics on Nov. 9, 2016. For him, it was to go play basketball at the College of Holy Cross in Worcester, Mass.
"I had wanted to play college basketball from a very young age," Niego said. "My brother plays and my dad and uncles all played together back in college, so I grew up around it and knew there were opportunities."
College coaches would come to see Niego during the club season with his team, the Chicago LockDown, who played through the Amateur Athletic Union (AAU), Varsity Head Coach Tom Sloan said. They also came to practices and games during the high school season.
"Last year, as a junior there was a lot of interest in the fall during intramurals," Sloan said. "There would be coaches coming on a daily basis specifically to watch Connor play. Throughout the rest of the year and into the season coaches would come to watch practices and games because they had heard of Connor or seen him play before."
Although there were other offers, such as Wisconsin-Green Bay, Evansville and Winthrop, Connor liked Holy Cross the most based on the balance between academics and athletics.
"The whole student athlete feel to college basketball is what I'm looking forward to most," Niego said. "You get some of that in high school, but in college it's just a whole nother level."
Something that differentiates Connor is that at six foot eight, ball handling skills can often be lost, but he still manages to have great skill and shoot exceptionally well, longtime teammate and cousin Noah Niego '17 said.
"He can play any position," Sloan said. "He can handle the ball like a perimeter player and he can shoot from inside and outside."
Last year in his 27 games played, Connor averaged 16.44 points per game, while also picking up an average of 8.5 rebounds. As a guard, field goal percentage is usually lower than any other position, yet in his junior year season, he averaged just over 40-percent.
"One thing that I've constantly been working on and feel like I've definitely improved on is my inside game and strength," Connor said to the Chicago Tribune. "I'm trying to become an inside and outside player and create that ultimate mismatch problem."
On and off the court Connor has become a successful leader. He was a captain during his junior year season, as well as being apart of the Athletes Committed to Excellence, or ACE program, Sloan said.
"He's like the glue that binds the team together," Noah said. "He's someone that the whole team can look up to, he's become the go-to guy."
Connor is a second year captain along with Frank Cannistra '17, both of whom were chosen by the team with some input from the coaches, Sloan said.
"One of Connor's best attributes is his ability to lead on the floor," Will Higgins '17 said. "He offers up positive encouragement whenever we need it."
For now, Connor is focused on the high school season and the objectives they have set.
"After the team was selected, all of the guys sat down and individually wrote down the goals they had for the team," Sloan said. "Something that the kids always want is to win the conference championship and advance as far into the state tournament as we can."
Last year the team underperformed with only eight wins and 18 losses, and also found themselves unable to make it past the first round of state playoffs; however, this year there is hope, Connor said.
"[The team] is big throughout the lineup," Connor said. "Our one through five guys are very skilled, both handling and shooting the ball well."
There's lots of versatile players on the team, making it easy to adjust plays and positions based on how the season goes, Noah said.
"[The team's biggest strength] is that we bring a lot of effort," Higgins said. "[We also] compete each and every practice, and play for each other."
The basketball team has their first regular season home game tonight, Dec. 2, against Downers Grove North at 7:30 p.m.
About the Writer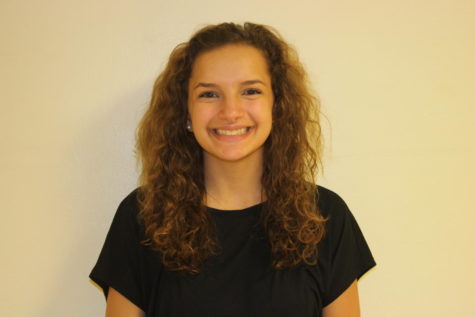 Mikaela Larson, Sports Editor
My name is Mikaela Larson and my passions include The Office, dogs, feminism, and of course: sports. Along with LION, I am the Marketing Director at WLTL...