Tammy Duckworth campaign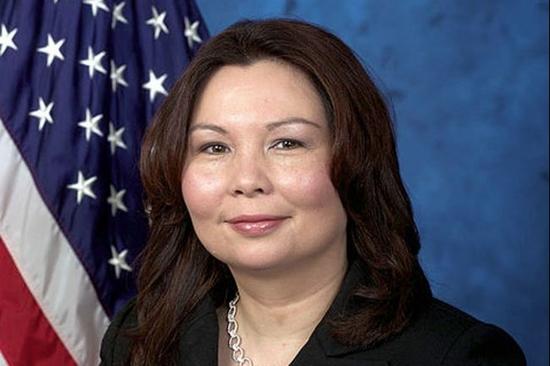 Congresswoman Tammy Duckworth is an Iraq War Veteran and former Assistant Secretary of Veterans Affairs. She has been a U.S. Representative of the 8th Congressional District of Illinois since 2013. Before that, she was a director for Illinois Veterans Affairs Department.
During her time in the Iraq War she lost both her legs and partial use of her right arm in a helicopter crash. After a year of recovery, she became an advocate for veterans and wounded warriors.
During her 2013-2014 term in the House she served on the Committee on Armed Services and the Committee on Oversight and Government Reform, along with various subcommittees.
In the U.S. House, during the years of 2015 and 2016, she served on the Armed Services Committee, the Oversight and Government Reform Committee, and was a ranking member of the subcommittee on Transportation and Public Assets along with some other subcommittees. In addition to these committees, she was chosen to work for the Select Committee on Events Surrounding the 2012 Terrorist Attack in Benghazi.
Duckworth is a Democratic campaigning for U.S. Senate. She wants to put families and communities first. She supports abortion and the Affordable Care Act. She believes it is a woman's choice whether or not she wishes to receive an abortion.
In regards to immigration, Duckworth supports comprehensive immigration reform with a pathway for those who enter the U.S. illegally to gain citizenship. She also would like to admit Syrian refugees into the U.S.
In order to create a balanced budget, Duckworth supports increasing taxes. She believes that this is more fair for working and middle class families, veterans, and low income senior citizens as they have to pay large sums of taxes while large companies avoid federal income taxes.
Duckworth supported the Iran Nuclear Deal, which said that Americans could not leave the agreement to negotiate alone among their own allies. This would keep Iran from obtaining nuclear weapons, which would protect the U.S. from a nuclear threat.
With multiple mass shootings in the U.S., she supports restriction of the second amendment. She wants to expand background checks and prevent terrorism suspect from buying firearms.
Tammy Duckworth believes in supporting families and communities through tax reforms and making abortions available to women, supports immigration reform, and would like expand background checks for gun purchases.