The Bachelor season 24 disappoints fans
I started to watch "The Bachelor" when I was about 12 years old, and I was immediately hooked on the intentional drama the producers had created. The show offers a very interesting perspective to viewers and shows the step-by-step process of how two people fall in love.
Each season revolves around one man who attempts to find his true love by dating 25 plus women in two months. Though it may seem a bit unorthodox, surprisingly, many people have found their life-long partner through the process. Only a few months after meeting, it's already time for the bachelor to get down on one knee and propose.
Each episode starts by having the bachelor choose one woman to attend a one-on-one date, two groups of women to attend group dates, and by the end of the episode, it's time to send a few of them home at a "rose ceremony." If you are not given a rose, your time on the show is over, and as time progresses, the number of women slowly dwindles.
Now, having at least 25 women staying in the same mansion while all dating the same guy can create drama, and season 24 brought even more chaos than viewers expected. This season, quite frankly, was a disaster. Peter Weber, aka "Pilot Pete," was chosen to be this year's bachelor after his time on the Bachelorette, where he made it to the final three men in Hannah Brown's season. One would think that after his time on that journey, he would be over a woman who dumped him on national television, but that didn't happen.
Season 24 kicks off at an awkward start when Hannah B. makes multiple surprise visits to the mansion and even plans dates for the girls to attend. Due to this, Peter questions his feelings for her once again, which sends many red flags to the women on the show on whether he is truly ready to move on. This comes to an end when Peter ultimately decides to close that chapter of his life with Hannah and attempts to provide assurance that it is over for the women on the show, but sadly the drama doesn't end here.
This season features some of the most problematic women I have ever seen, like Tammy Ly who falsely accused other women for having drug and alcohol addictions, and Victoria F. who profusely fought with Peter, and whose ex appeared on one of their dates. Each episode contains more feuds, accusations and next-level pettiness, and it truly clouded the main purpose of the show–which is to find love. It was very hard for viewers to watch Peter give women roses and know what really happened behind the scenes where some women constantly berated each other and admitted they weren't there truly seeking a relationship.
I also don't recall ever seeing a bachelor make as many mistakes as Peter had. Time and time again, it seemed the women were the ones wanting to leave and Peter was begging them to stay. Towards the end of the season, he continuously got more and more indecisive and made a decision he later regretted.
Overall, the season seemingly ended in deep turmoil with Peter's parents dictating their son's decisions and humiliating one of the women on live TV, and featured an ending that Bachelor nation had never seen before… It was very disappointing to see something that had previously brought so many people love and opportunity be thrown away because of catty drama and manipulative parenting. It was truly a waste of a season.
The only positive result from this year's season was the choice for the upcoming "Bachelorette". Instead of the usual selection of the Bachelorette being chosen from one of the women on the latest season of the Bachelor, host Chris Harrison chose to bring back a very well-liked and unproblematic returning contestant who refuses to stop seeking love, Clare Crawley. This selection has made Bachelor nation remain hopeful for the upcoming season.
About the Writer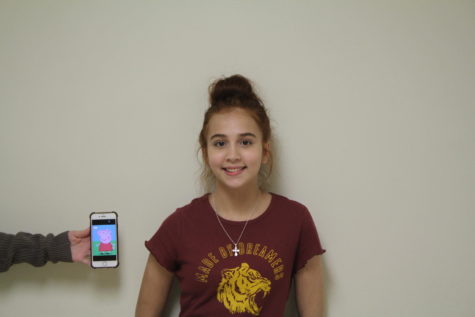 Brianna Fonseca, Reporter
peppa… what are you doing in my mugshot?