'Love Is Blind' proves to be perfect quarantine distraction
For the past few weeks since the Coronavirus outbreak peaked, my family and I gather around the TV around 9 p.m. each night to watch our new favorite show: 'Love Is Blind.' The show provides an amusing distraction from the chaos happening outside. It also brings my family together to bond and prevent each other from strangling one another. I would highly recommend 'Love Is Blind' to any family or person who wants an escape from reality due to the fact that it is plain old interesting entertainment. 
With today's society of advanced technology and social media, it is so easy to judge someone solely off of their appearance. The new netflix reality TV show 'Love Is Blind' proves to people that you can find love by just talking to someone without seeing what they look like. 
The TV show is hosted by celebrities Nick and Vanessa Lachey. It is centered around a group of single men and women who are literally on blind dates. They are first set up in rooms called 'pods' where there is a wall barricading the two from seeing each other.  They then proceed to go on dates where they continue their emotional relationship by just having conversations with one another. After developing a strong bond, the couples have the option to propose a marriage, however they still cannot see each other. If they accept the proposal, they are now able to face each other for the first time, and they go into the real world seeing if their relationship will survive.
The entertaining show has only one season so far that consists of 11 episoides, so it is very easy to binge watch the whole thing in one sitting. The last episode aired on March 5 and according to Netlix, the series is rated number three in the U.S. today. 
'Love Is Blind' is the perfect distraction from the craziness happening. For about one hour at night, it brings everyone in my house together to laugh and converse over the show. The show provides a unqiue plot that makes you want to contiue watching the drama unfold among the couples. My personal favorite couple, Jessica and Mark, are always fun to watch and see the differences that they have to overcome. 
One thing that I really love about the show is the fact that you don't know what they are going to do in the end when it comes to their wedding day. When the priest is standing up there and asking the couple if they do, the suspense of not knowing what they will say has my family and I sitting on the edge of our seats. It keeps us wanting to watch more. 
Overall, if you are feeling bored this break and wanting to start a new mindless TV show, I suggest you watch 'Love Is Blind'. It will have you laughing, questioning and wanting more. It is the ideal show we all need to get away from reality.
About the Writer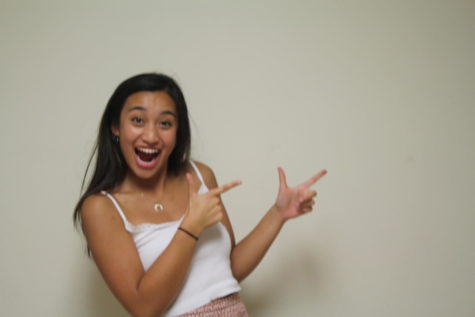 Dani Almase, Pulse Co-Editor
To the right is my bestie Anna (aka Cormy)! Anna is the most beautiful girl. She's so sensitive and intelligent. She also has a nut allergy.