Clean Juice accomplishes 'healthy body and strong spirit'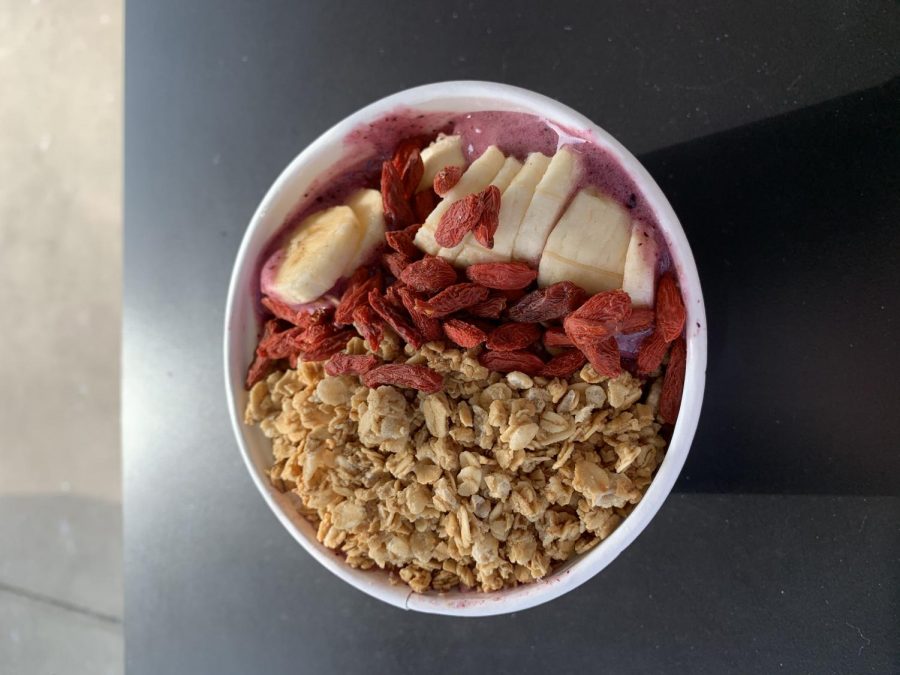 Clean diets are trending right now. More and more restaurants are adding alternatives to their menus such as plant-based foods, and new restaurants are emerging with the goal to provide customers with healthy foods. The cafe Clean Juice does just that by offering customers a variety of options to fulfill the founders' belief in the importance of a "healthy body and strong spirit."
Clean Juice is located at 2879 W. 95th St. in Naperville, making the drive a bit far considering we have similar places nearby, such as Owl and Lark. The atmosphere of Clean Juice is what I would have expected of a juice bar. It was a tiny space, but the light coming in from the windows and white color scheme made the space appear larger. There were two tables and a bar top where people could enjoy their food. The menu was on a board behind the counter where customers ordered.
The menu consisted of juices, smoothies, acai bowls, "greenoa" or salad bowls and toast. To-go juices were offered in a refrigerator beside the counter. Additionally, the menu consisted of "add-ons" such as almond butter and cinnamon.
I ordered The Berry Bowl for $11.25, which was the price for all the acai bowls. I thought the price was fairly expensive for a teenager to spend on breakfast, but generally that is a normal price for an acai bowl. I was very satisfied with my bowl. The smoothie itself was a mix of banana, berries, honey and coconut water. Normally, it is made with almond milk, but because I have a nut allergy, the only alternative was coconut milk. The smoothie had the perfect texture. It was not too watery, so I was able to eat it with the toppings easily. It also was very sweet, which I enjoyed. The granola added a perfect crunch and the banana was very fresh. My only complaint were the goji berries added on top, which added little flavor and stuck to my teeth.
I also ordered a eight ounce "Yellow" to-go juice for $6.25, but it was 30% off making the total $4.38. The juice was made of organic lemon, organic maple syrup, organic cayenne and filtered water. I was intrigued by the maple syrup but ended up disappointed because I could barely taste it over the cayenne. The juice was also not as lemony as I expected. The main ingredient I tasted was the cayenne which was spicy and an unpleasant flavor in a juice.
My friend ordered The Avocado Toast for $6.25. She commented on how the avocado toast was not salty enough, but she was pleased with the crunchiness of the bread because oftentimes avocado toast can make the bread soggy. She was also taken aback on how spicy it was due to the red pepper flakes added on top.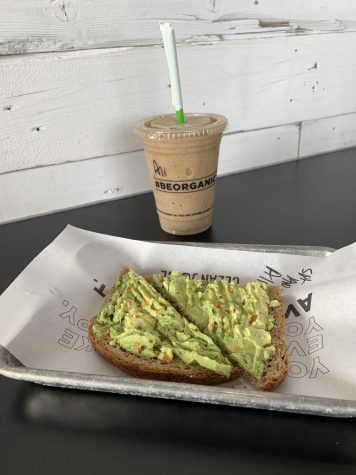 The workers were very friendly and encouraged my friends and I to download the Clean Juice app and get $5 off, which I thought was a great deal. Because there were few customers and three workers, our food came out quickly which I appreciated because sometimes cafes take a while to get your food out due to the few employees and big crowds. Overall, I thought Clean Juice provided a variety of tasty options for customers, but compared to its competitors nothing truly set it apart. Clean Juice is open Monday through Friday from 7 a.m. to 7 p.m., Saturday 8 a.m. to 7 p.m., and Sunday 9 a.m. to 5 p.m.
About the Writer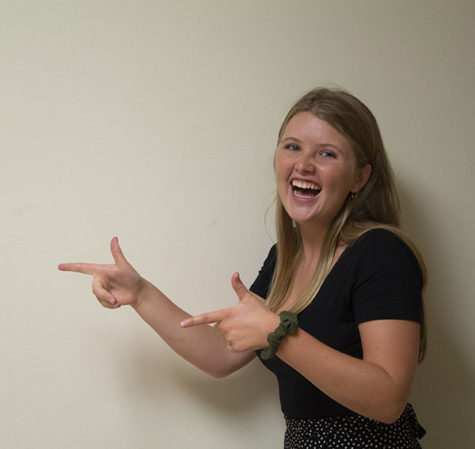 Anna McCormick, News Co-Editor
To the left is my bestie Dani! She is athletic, smart, pretty, and determined to do her best. She also has a nut allergy.