Jeni's splendid ice creams opens at Oak Brook mall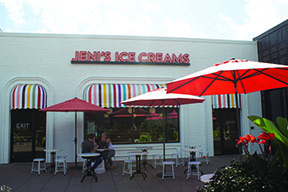 Nothing sounds better to me than a creamy sugar rush of a piercing frozen treat that melts on your tastebuds. Ice cream holds the key to many people's hearts, including mine. If you are an ice cream enthusiast, you have to make your way to Jeni's Splendid Ice Creams.
Jeni's Splendid Ice Creams has seven scoop shops located in the Chicago area. The closest creamery is the one located on 521 Oakbrook Center right next to Potbelly's and AMC Movie Theater. It is open daily from 11a.m. to 11p.m.
Outside the creamery is outdoor seating patrons can enjoy anytime of the day. When I first walked in the shop, I was instantly welcomed by the open light shining through the big glass window. Inside, it has a modern, chic vibe with white walls and tiled floors.
There is a poster of the most popular flavors: brambleberry chip, darkest chocolate, salty caramel, salted peanut butter with chocolate flecks, and brown butter almond brittle. As a result, I decided to choose the darkest chocolate, because I am a chocoholic, and the salty caramel to try something different. I also wanted to go all out, so I also got the waffle cone bowl. Altogether, my total was $6.75.
The first bite of the darkest chocolate was rich. It had an instant flavor of Fair Trade cocoa: chocolate lover's dream. The creaminess was closer to gelato more than regular ice cream. The salty caramel took me by surprise, and I happened to like it more. It was the perfect balance between salty and sweet. It was a burst of fire-toasted sugar with sea salt and vanilla. Lastly, the waffle cone was a flaky vanilla crisp with a brittle texture. It was the best when you ate both the flavors and the cone. The most perfect combination.
The company's mission is to make ice cream to bring people together, according to the Jeni's Splendid Ice Cream website. The founder, Jeni Britton Bauer, has been making ice creams professionally for two decades. She uses whole ingredients and dairy from grass-pastured cows, rather than synthetic flavorings and commodity ice cream mix.
Overall, my experience with Jeni's Ice Creams was memorable. From the moment I walked in, I knew I would have to come back. The only critique I would have is that the price was everything was a little expensive: $6.75 is more than I would like to pay for a dessert. However, the amount and quality you get for the price is acceptable. I can't wait to come back to Jeni's to try other delicious flavors.
Rate 4.5/5 paws
About the Writer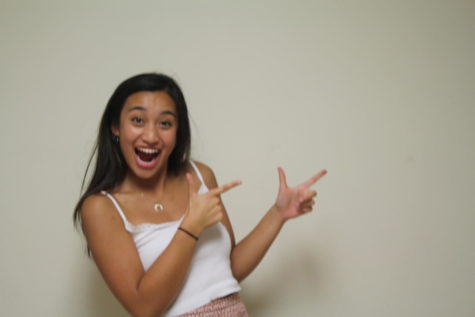 Dani Almase, Pulse Co-Editor
To the right is my bestie Anna (aka Cormy)! Anna is the most beautiful girl. She's so sensitive and intelligent. She also has a nut allergy.