Beatrix breathes city life to suburbs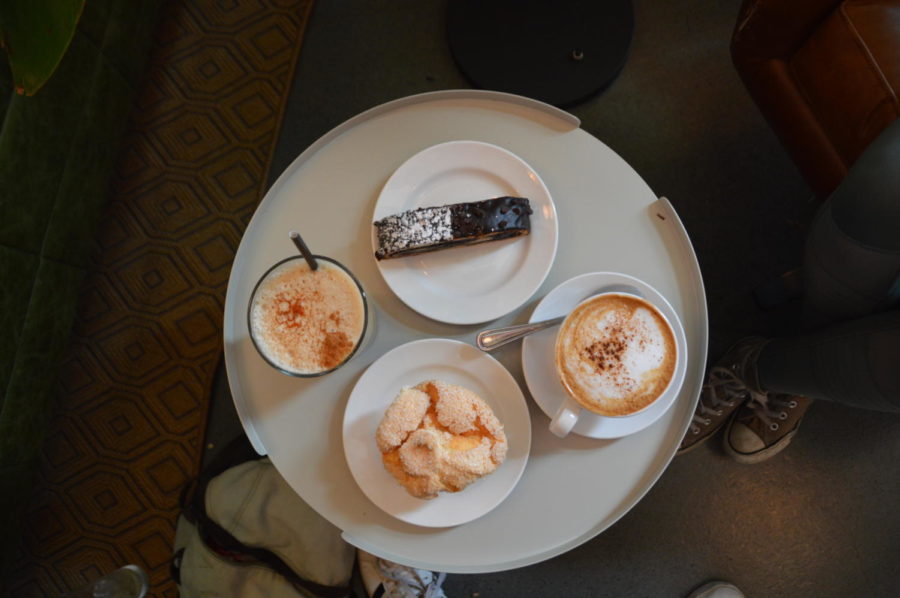 I am, what some may call an avid brunch and coffee enthusiast. So naturally, when I heard that Beatrix, a restaurant and coffeehouse with three locations in downtown Chicago, had made itself a new home nestled among the restaurants at Oakbrook mall, I had to get over there to try it out.  Located at  272 Oakbrook Center, it is easy to miss among the plethora of restaurants. However, Beatrix's multitude of menu options, natural ambiance and overall good eats make it worth the effort to find.
Admittedly, I have been to a Beatrix location downtown before for brunch, so I sort of knew what to expect aesthetics wise. However, this time around I wanted to focus more of the "coffeehouse" aspect of the joint, which hits you right as you walk in. At all of their locations, they separate the coffee shop and restaurant; in Chicago, this can make for a cramped area that blurs the lines, but in Oakbrook, it was spacious and very clear where the coffee and lounge area ended and where the formal seating started. With contemporary, yet comfortable furniture, I felt like I could really relax and enjoy a nice coffee or meal there. It isn't advertised as a study spot, yet I saw multiple people doing work on the sofas and stools available. My friend that I went with, Jessica Phillips '19, noted that the restaurant almost resembles three separate living rooms; overall, it is extremely spacious inside.
We went on a Saturday at around 11:30, and while the restaurant was definitely populated, it wasn't overwhelmed with customers. We were able to order swiftly, with only one customer ahead of us in line, and we got our food fast too. I ordered the Iced Mexican Coffee ($4.35), with almond milk, and a chocolate chip coffee cake ($2.95). Jessica ordered the Honey Cinnamon Latte ($4.35), with coconut milk, and the vanilla angel food cake muffin ($2.95). Both of our drinks were 'Specialty' Drinks, but there are so many other options; regular coffees and teas, speciality drinks and not to mention the astronomical amount of baked goods they offer. The baristas also ask what milk preference you have right off the bat, which is such a small detail, but very thoughtful; there are about six different types of milk to choose from, and none cost extra like they might at other places. They also have vegan and gluten free substitutes, as well as paper straws, which is a nice nod to saving the environment.
Although we only got two coffees, there is definitely variety at Beatrix. My drink was fruity and tangy, while the honey cinnamon latte was more nutty and light, with definite undertones of honey. They were both incredibly unique tasting, and I will definitely be back to explore their other coffee options. Similarly, the angel food cake muffin was light and airy, with a sugar crust on top that added a perfect amount of crunch. The chocolate chip coffee cake perfectly balanced the muffin out; it was dense with rich chocolate, and layered like a croissant. I would definitely recommend either of these baked goods if you have a sweet tooth. A drink that stood out to me was the White Lightening Latte—a latte with jalapeno and cayenne, described as "spicy" by our barista; I definitely would not be able to handle it, but it just goes to show the immense variety and thought that goes into their drinks.
Overall, the food and drink was spectacular, although, one thing I disliked about the location was the serious lack of parking. No matter what time of day you go, there will be very little parking close by. They do offer valet parking for (price), but that was not something I was in dire need of, so we just drove around trying to find a spot. I ended up parking in one of the garages a little ways away, so it was not horrible. However, if you enjoy parking close by, this place is not for you. In my opinion, though, the delicious food and coffee, friendly waitstaff, and relaxed yet polished interior make the trip to Beatrix worth the horrible parking situation.
About the Writer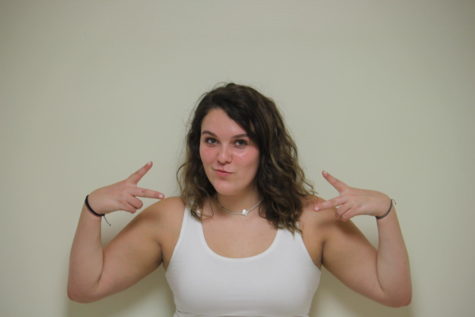 Camilla Breen, Pulse co-editor
Senior. Co-Pulse editor. Cheez-it enthusiast.

Twitter: @c_breen125