'Mortified Nation' documentary conveys importance of EI, SEL classes
In a world driven by interpersonal connections, many psychology professionals say that emotional intelligence is the key to personal and professional success. More 'social emotional learning' (SEL) classes are introduced to school yearly. To understand how increased emotional intelligence, or emotional quotient (EQ), can help people's everyday life, it is imperative to understand what it is. EQ measures a person's' ability to understand their own emotions and display empathy towards others' emotions.
"We believe that SEL is extremely important to our students' success both here at LT and in the future. Emotions impact everything we do, sometimes in positive ways and sometimes in negative ways,"Assistant Division Chair for Special Education and chairperson of the Social and Emotional Learning Team Leslie Owens said. "Being emotionally intelligent means that you have the tools to understand the role that emotions play in your life, how those emotions can impact your relationships and even school and work performance, and most importantly, that you have strategies for addressing any unwanted or negative emotions in a healthy way."
Learning about one's own emotions is not only beneficial for yourself, but it affects your learning in other areas. Social emotional learning (or social emotional literacy) is important for kids to learn because with it comes an increase in respect for themselves and others. They also learn coping mechanisms that sets them up for interpersonal relationships later in life. A 2011 study done by CASEL tracked students' growth throughout a 3 year period to see if SEL impacted their studies; the students exposed to SEL scored an average 13 per cent higher on tests than those not exposed to SEL.
"Research shows that students with higher emotional intelligence do better academically, have fewer disciplinary referrals, and engage in fewer risk-taking behavior such as alcohol and drug use," Owens said. "The increase in positive outcomes and reduction in negative outcomes best prepares students for a successful life, which is ultimately our goal for every single student as educators at LT."
Emotional competence also allows us to laugh at ourselves; without it, we would not be able to reflect on embarrassing blunders with an air of confidence. Embarrassing things happen to all of us, but especially when we are children. Most people are able to laugh it off and get over it, thanks to a high emotional intelligence.
"LT should offer a class so more students can learn to identify their emotions and learn techniques to help them work through negative emotions," Global studies teacher Michael Morrison said. "More and more students around our country are reporting feelings of depression and anxiety. Perhaps an SEL based class could help them identify such feelings when they first arise and then utilize techniques they have learned in a SEL based class for their betterment."
Think about your elementary school self: you probably did some weird things, right? Everyone did. In the true spirit of learning to laugh at yourself and "sharing the shame" a la Mortified Nation (a 2013 documentary in which adults read and reflect on their childhood diary entries), SEL classes aim to teach intrapersonal, interpersonal, and cognitive competence, as well as the importance of self-awareness. Once you become aware of your own emotions, you can laugh at yourself.
About the Writer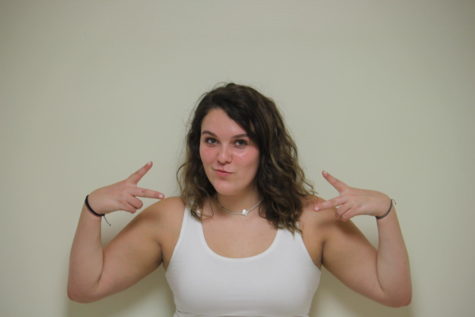 Camilla Breen, Pulse co-editor
Senior. Co-Pulse editor. Cheez-it enthusiast.

Twitter: @c_breen125