LT Theatre Board to present The Odyssey
Hang on for a minute...we're trying to find some more stories you might like.
On March 16-18, the LTHS Theatre Board will perform Homer's The Odyssey in the NC Reber Center. The production has been adapted from a previous version from Chicago director Mary Zimmerman. The show will still feature the classic epic storyline, but will also be "a lively tale told again" Theatre Board Sponsor Ann Dudek said
"Many students have read the play and should enjoy hearing the tale again," Dudek said. "It continues to raise questions we deal with today, such as practicing a code of hospitality to welcome the stranger, and several moral dilemmas too."
The cast has been rehearsing every day to prepare for the show, which includes memorizing lines, building props, and 'blocking' the stage, Dudek said. They have also struggled with losing a few cast members during the first weeks of rehearsal due to conflicts of cast members being in the musical, The Drowsy Chaperone, Justin Monarrez '18 said.
"I am most excited to see the audience's reaction to the show," Monarrez, who plays Menelaus and Eurymachus, said. "We had been performing for an audience of about three people who have seen the show many times already. This is a modern version of the story we have all come to know, so it'll be exciting to see how the audience reacts to it."
The show will be at 7 p.m. on Friday and Saturday, and at 3 p.m. on Sunday. Tickets are $10.00 for adults, $5.00 for children and seniors, and free for LT students with student ID.
"This show has been such a journey and we have all worked so hard on crafting this piece of art," Monarrez said. "It would mean so much to the whole cast if people came to see all of our hard work pay off."
About the Writer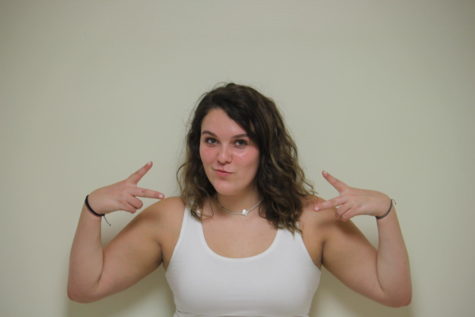 Camilla Breen, Pulse co-editor
Senior. Co-Pulse editor. Cheez-it enthusiast.

Twitter: @c_breen125