Student kickstarts cycling class
After working at the Dailey Method for two years and watching her colleagues lead classes, Colleen Kirby '18 was inspired to start instructing spin classes of her own.
"I noticed that teens don't really come in [to the facility], and I was wondering why," Kirby said. "I thought, 'are they intimidated?' So, I thought about starting a teens class, and my boss liked the idea as well."
Kelli Teegen, Kirby's boss, was very open to the idea of a teen class. Colleen had taken both cycling and barre classes prior to her plan to begin teaching; she was already on her way to being qualified to teach. Clients also tend to be more comfortable having a peer as a teacher, Teegen said.
"She has a great personality and connects well to our clients," Teegen said. "She really understands how to challenge her students while having fun at the same time."
In order to prepare for the teaching, Kirby traveled downtown over the summer and took a two-day intensive class to receive her certification, she said. She began teaching her own classes shortly after that.
"Most people who come into class know what they're getting into," Kirby said. "However, it is something you have to get used to. But for me, it's my favorite thing to do."
Every Sunday at 4 p.m., Kirby instructs a 45 minute class at the Dailey Method in LaGrange; each class has a certain intention to focus on, either endurance, strength or anaerobic skill building. She creates a playlist of songs specifically to lead the group through the warm up, all the way to the cool down, she said.
"I think it's really, really hard." Kirby said. "I don't sweat as much anywhere else than in that class. When you ride the bike, you can't think about anything else. There's so much going on- there's music, instructions, and focusing on proper alignment."
Despite the intense physical work, Kirby considers it a stress reliever for her and her students, allowing them to get away from their daily lives. Cycling also helped Kirby relieve pain from a labral tear due to cross country, and joint pain, she said.
"It's my reset for the week," Kirby said. "I feel really rejuvenated for the rest of the week; it's 45 minutes where I get to focus on myself and I don't have to worry about any stressors."
She is hoping to achieve her barre certification as well before she leaves for college, but the typical certification process takes about a year. For now, she only teaches spin classes, but the Dailey Method offers many cardio barre classes- a factor into why she wants the certification in the first place, she said.
"It would be something great to do," Kirby said. "Especially for teens in the off season of their sports, who still want to get a good workout."
About the Writer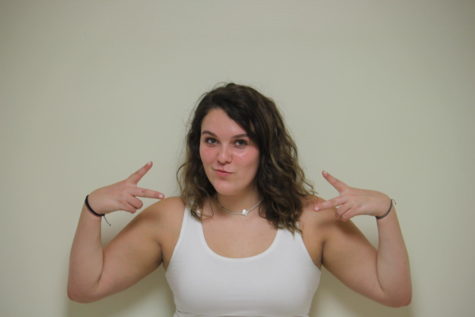 Camilla Breen, Pulse co-editor
Senior. Co-Pulse editor. Cheez-it enthusiast.

Twitter: @c_breen125