MODern look at pizza
One of the best parts of my weekend is being able to go out, grab lunch with the friends I am not able to see during the week, and just catch up on life. Our favorite thing to do is try a new place and experience new food together. I was able to go out and try a new place with one of my friends, and boy was it worth it.
The new place I tried this weekend was MOD Pizza, located at 7135 S Kingery Hwy, Willowbrook. I have had food from this place in the past, but never in IL. When my family and I go out and visit relatives in Washington, we eat there all the time, and I was excited to learn they would be adding one close to home.
Walking in, it immediately felt comfortable. The servers behind the counter exchanged hellos to me and my friend as we looked at the menu, which was easily displayed right in the front of the assembly line.
As I ordered, I worked my way through the line, picking three different pizzas to try, each a little different. Although the line of ingredients may look intimidating, being able to pick just exactly what you want on your pizza makes this place unique; you know everything you're getting. I was also pleased to see that they served gluten free options.
The first pizza I tasted was a classic: chesse pizza, but here it is titled "Maddy". I ordered their mini pizza which was $4.57 for a 6 inch. It was a classic taste with a twist. The crust was a perfect blend of charred, wood fired crunch and a crisp bite to hold the pizza firmly flat. The salty cheese mixed with the sweet tomato sauce helped balance each other out for a perfect collaboration.
The next pizza I tried was named the "Tristian", again ordering a mini 6 inch pizza, which had mozzarella, asiago, mushrooms, roasted red peppers and a pesto finish. It was the oddest pizza I have ever eaten, but my favorite. The blend of the salty mushrooms and the sweet and juicy red peppers created a savory blend mixed with the perfect blend of chesses for this pizza. The pesto, which I thought was going to be different on a pizza, was the perfect addition because it created a nutty flavor that brought the whole pizza together.
The last pizza I ate was called the "Dominic", containing a white sauce, topped with mild sausage, chopped fresh basil, red onion, asiago cheese and tomatoes. I chose to order the mini again at $4.57. It was a new twist on a margarita pizza. All the same flavors were there; the fresh ripe tomatoes, the aromatic basil, but this pizza added a salty sausage that blended the whole pizza together to give it a modern twist on an old recipe.
Although MOD is new and is still working out their kinks, they seem to have a prospering future with their modern takes on old recipes, and their bold new combinations that I am excited to try in the future.
About the Writer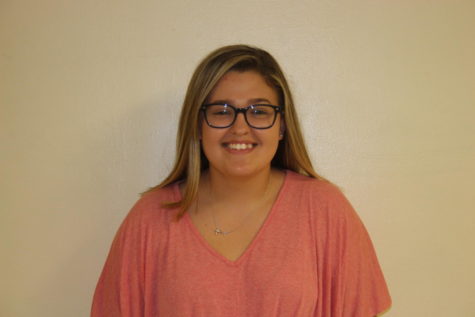 Christina Rossetti, Photo Editor