Cheesie's too cheesy for a grate experience
Perhaps the hottest new La Grange restaurant of last summer, Cheesie's Pub & Grub at 46 South La Grange Road, is hard to miss.
The large orange sign and garage door storefront between DiNico's and a home good store is unique. Upon entry, Cheesie's is a unique restaurant. Orders and payment are taken at the counter, and you receive a number for your table. It has bar seating, high tops, and regular tables, and each seating arrangement has a basket of chalk. The tabletops are actually black board material, and you can doodle on them at your leisure, which is pretty cool!
Additionally, there is outdoor seating, an arcade area in the back of the restaurant, and 10 flat screens able to accommodate a variety of sports fans. A mix of contemporary pop music flows from the ceiling speakers, creating a lively environment. Between the ambience and the menu of only dishes with cheese, Cheesie's is a novel and whimsical restaurant option.
I ordered the Original and the Frenchie, with seasoned fries and tater tots as my sides. The original is basically a salty grilled cheese with a surplus of homogenous, near liquid cheese.
The Frenchie was more complex, containing cheese, bacon, and a variety of other meats also grilled cheese style.
The seasoned fries were actually tasty because they're a different fry than you can get anywhere else. The tater tots were consistently crunchy on the outside and soft on the inside. Each meal also comes with the recommended dipping sauce for your sandwich, tomato soup and sour cream, respectively.
While the food is definitely unique, it is food I only want to eat once. The vast plurality of the Cheesie's menu is fried food. While I'm sure there are plenty of customers who want to eat solely fried food, I am not one of them, and it was not an enjoyable meal, especially when you get the after-eating-fried-food-energy-slump.
To me, Cheesie's is just another option on La Grange Road. I will eat here again, but only if my other options are exhausted. It is a cool one-time experience, however, I personally did not enjoy it fully. The messaging of the restaurant also confused me. A huge element in Cheesie's marketing is the bar, and they pursue the 20 to 40-year-old couple demographic.
On the other hand, the arcade and nature of the menu seems to attract teenagers and families. Cheesie's appears to be a fusion of sports bar and family restaurant, and the only word I could place was chaos. I wish all the best to Cheesies' Pub & Grub, but the less-than-stellar food and the missed mark on messaging earns Chessie's a 2 out of 5 paws.
About the Writer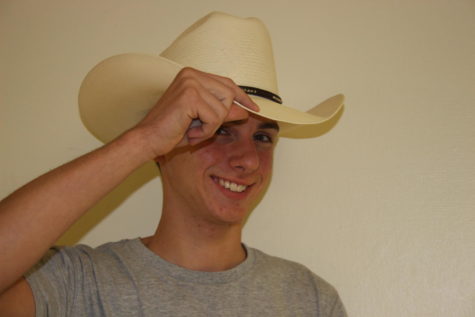 Brandt Siegfried, Online Editor
I am the humble keeper of this online establishment. Please adhere to Rules of Civility and Decent Behaviour In Company and Conversation by George Washington...