'Uncut Gems' is a diamond in the rough
This high octane, flashy movie illuminates the dark, shady world of high stakes sports betting
"Uncut Gems" is a chaotic movie with a wild, ever-evolving plot and strong individual performances that make it a distressing but very entertaining movie. The protagonist, Howard Ratner portrayed by Adam Sandler, is completely unlike the Billy Madison, Happy Gilmore, and Bobby Boucher characters that have made him famous. Within the first five minutes of the movie, Sandler breaks from his usual family-friendly comedian mold. He perfectly embodies a wheeling, dealing and hustling diamond cutter and salesman. 
Kevin Garnett comes into the story in a role playing himself, and within the first few scenes he had surprised me with a more integral role than I had previously assumed he would have. KG had such a compelling performance that it made me wish I would have watched him play. Garnett's visceral energy and passion on the court, brings the movie a unique, multidimensional component. The athlete's perspective and pressure is felt not just the emotions of the guy that puts money on him to win. 
Another random, yet interesting, subplot within the movie is Ratner's mistress and her connection with the Weeknd. This adds another unique cultural element. In one scene the mistress, Julia, who is portrayed by Juila Fox, says, "this is the Weeknd he is gonna blow up soon." The movie is set in 2012 which makes Julia's statement ironic, because right around 2012, the Weeknd came onto the scene and quickly became a hugely successful artist. 
Throughout this movie, the trajectory and pace of the story is going a million miles per hour. The feeling of crazed panic is so apparent that my heart was racing as though I was the guy who owed some sketchy mobsters  $100,000. This movie put me in the mood for sports and ten minutes after I left the movie I drafted a team for a fantasy league for the NFL playoff teams. 
This movie is definitely not for everyone, but it's ability to evoke an emotional and physical response makes it very good. It proves that Sandler is more than just a funny dad. He is a world class actor and this movie is his most impressive to date.
4.25/5
About the Writer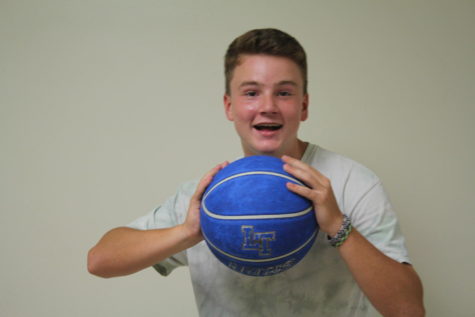 Tommy Layden, Sports Co-Editor
Tessa Voytovich

That's it just tessa