Point-Counterpoint: Holla for Lolla?
Point: Sounds of the summer
I love music. I love how good songs puts me in a happy mood. I love discovering a new artist that I really connect with. And, I love dancing to it with my friends. Music festivals give me all that excitement.
The great thing about music festivals is you are able to see a variety of artists rather than just one artist. The experience you get at a music festival is like no other because you can travel from stage to stage to hear other people perform. For example, Lollapalooza has an array of stages each with different artist line-ups. Unlike a concert, you have the ability to move around. I remember when I went to Lollapalooza last summer, my friends and I were constantly moving between Perry's Stage and the Bud Light stage hoping to hear as many performances as possible.
Moreover, music festivals cater to a wide range of musical taste. Coachella, one of the biggest music festivals, offers rock, pop, indie, hip hop, and electronic dance music. Similarly, Lollapalooza offers the same variety of music and last year even country singer Luke Combs performed. For me, Lollapalooza offered a great mix of artist all with unique styles. Music festivals allow people to discover new music they may enjoy by exposing them to music they otherwise may have not listened too. Many of my friends weren't fans of Luke Combs or country music at all until they heard him perform at Lollapalooza. After hearing him sing, his music was constantly being played on the aux in the car showing how festivals cultivate new interest.
Furthermore, at music festivals you get more bang for your buck. This year at Lollapalooza, Ariana Grande will be performing on Sunday and a Sunday Lollapalooza ticket cost $159. To compare, a floor ticket for the Ariana Grande concert at the United Center in Chicago cost between $360-$651. At Lollapalooza my friends and I were very close to the stage whereas at a concert, in order to be that close to the performer, you have to be willing to pay significantly more.
Another great aspect of music festivals is you can make the experience your own. A concert last around two to three hours while performances at music festivals go on for most of the day. At a concert, most people remain in their seats majority of the time getting there when it begins and leaving when it ends. At music festivals, such as Country Thunder, you can find many people tailgating before the festival begins. Additionally, while the festival is going on, you can take a break and choose from a wide variety of food and drink stations, or go home and get some rest for the next day of festival fun. Festivals are much more lenient by allowing you to decide how you spend your time there.
Overall, music festivals are an electrifying, entertaining, and joyful experience. If you want to hear a variety of music for a good price, what is better than a festival?
Counterpoint: Musical misadventures
I have a passion for music. Nothing makes me happier than finding a new song to obsess over or discovering a new artist to love. Despite this strong love, I never really understood all of the excitement over music festivals. Don't get me wrong, music festivals are an amazing way to experience music, but often times the main focus of these festivals isn't the music.
In recent years Coachella has become one of the most idolized musical experiences, not because of its diverse group of incredibly talented musicians, but because it is full of celebrities in over the top outfits and gimmicks to promote their brand. Take Childish Gambino, for example: I love his music and his style, but the only thing I hear about him at Coachella was his marketing tactic of Air Dropping his new designer shoes to fans at the festival. Too often, these events are turning into another way for celebrities to push their over expensive products onto their fans, not a way for musicians to share their music with the people who made them successful.
Another reason why music has only become an afterthought in these music festivals is the rise of social media. At festivals like Lollapalooza and Coachella there is an increased desire to get the best pictures to post of the experience. Many festival goers end up watching the shows through their phone screens instead of actively enjoying their access to music. By focusing so much on recording a performance on Snapchat or trying to find the best location to take a picture people miss out on the magic of live music.
The purpose of music festivals should be to provide a diverse and talented set list to fans at a reasonable cost that allows all types music lovers to see their favorite artists live and discover new artists. Sadly, that is not the case anymore. Lollapalooza, the highlight of the summer for many LT students, used to be a festival centered around more up and coming alternative or rock bands and hip hop artists. For 2019, the festival line up includes Ariana Grande, whose inclusion in the set list proves that rather than promoting artists just rising in popularity, Lollapalooza has become about showcasing what's already popular.
I'm not fully against music festivals, I just believe that they should return their focus to showcasing good music of all genres, not just the ones loved by the masses. Across the country there are smaller festivals that don't get as much attention as those that are promoted by Youtubers and major celebrities, but their aim is presenting talented artists to the public for a reasonable price.
In Chicago, Lollapalooza is not the only event that offers good music. Millenium Park has a free concert series over the summer that includes all types of music. The series features everything from folk rock to Afro-Cuban-jazz.
There's no wrong way to experience music,it can be enjoyed with headphones during a commute, at a festival like Coachella, or in pavillion in the park listening to an obscure genre. But when it comes to music festivals, the main focus should be on the music.
About the Contributors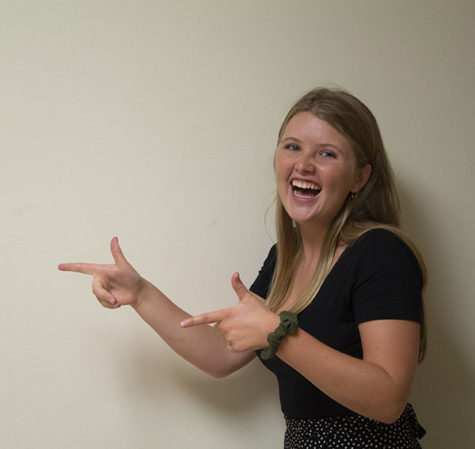 Anna McCormick, News Co-Editor
To the left is my bestie Dani! She is athletic, smart, pretty, and determined to do her best. She also has a nut allergy.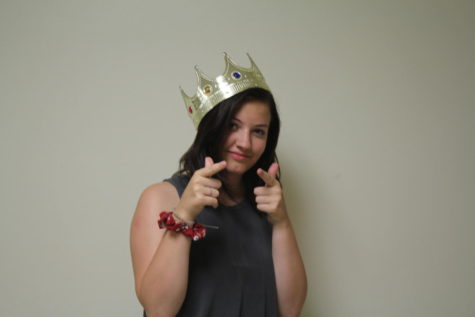 Olivia Janik, Co-Editor in Chief
I'd like to thank my arms for staying by my side, my fingers for always being there for me to count on, my back for supporting me and my hips because...