Ariana Grande's 'thank u, next' album review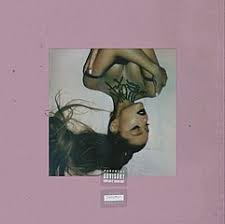 She is only 25 years old and easily one of the most successful pop singers in the world. In 2018, she was named Billboard's Woman of the Year. On Aug. 17, 2019, she released her fourth studio album, Sweetener. Just six months later, she came out with her fifth album, thank u, next on Feb. 8. 'She' is the iconic Ariana Grande.
Grande did not waste any time giving her fans more of what they wanted. "thank u, next, released through Republic Records, is Grande's fourth Billboard 200 number one," Billboard website said on Feb. 17. "It also launched with the biggest streaming week ever for a pop album."
thank u, next consists of 12 songs that are impossible to skip. In contrast to Sweetener, an optimistic and positive album, the new album demonstrates a more vulnerable side of Grande. It is a more feminist album that establishes Grande as an independent woman. For example, in her song NASA, the beginning line is stated by RuPaul's Drag Race's Shangela Laquifa Wadley. 'This is one small step for woman/One giant leap for woman-kind.' She expresses the power of wanting and needing her alone time through this song's lyrics 'I'ma need space, I'ma, I'ma need/You know I'm a star; space, I'ma need space.' NASA is an upbeat and catchy song. I loved the rhythm and playfulness of it. The song also has the message of discovering yourself first before being in a relationship.
Each song tells a different story about Grande's internal thoughts and emotions. Altogether, there is only one word to describe the new record: brilliant.
In the past two years, Grande has been through a lot of pain such as the bombing at her Manchester concert in May of 2017, the death of her ex-boyfriend, Mac Miller and her called-off engagement with Pete Davidson. thank u, next was her way of coping and responding to the tragic incidents in her life. For example, her single imagine is a dreamy and romantic song that alludes to her Miller, who unfortunately passed in Sept. of last year. In the single, the lyrics 'Imagine a world like that' and 'Like the movies' refers to Grande's desire of an alternate universe in which a relationship works out: a response to her past failed relationships.
There was not one song on the album that I didn't enjoy listening to. Each song had its own unique sound and meaning that it is hard for me to pick my least favorite. However, my top favorite songs on the new album are NASA,  fake smile and ghostin.
Furthermore, the fifth song,  fake smile, expresses Grande's feelings about pretending to be happy in public when internally, she is hurting. fake smile is an honest tune. It was one of my favorites because I feel like everyone can relate to the suffering of putting on an act that you are okay. Lastly, ghostin is a beautiful, eerie and emotional song. I am not going to lie; when I first listened to ghostin, I cried. I believe it is the most real and vulnerable song Grande has ever released. The angelic track is about Grande missing and mourning Mac Miller while she was engaged to Pete Davidson. I admire the lyrics and message that it made the song more sincere and powerful to listen to.
Overall, I applaud Grande for her work on these 12 tracks. I have been listening to the thank u, next album on repeat religiously since the debut. It is an authentic and genuine record. I can only imagine the good things that this album will do for Grande's career.
About the Writer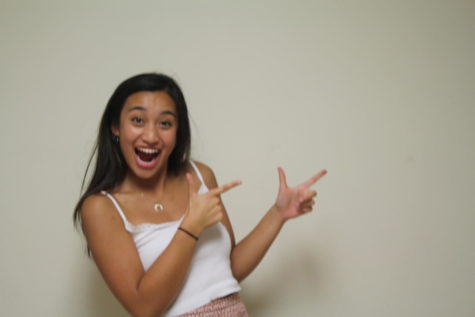 Dani Almase, Pulse Co-Editor
To the right is my bestie Anna (aka Cormy)! Anna is the most beautiful girl. She's so sensitive and intelligent. She also has a nut allergy.