Shake Shack Oakbrook Review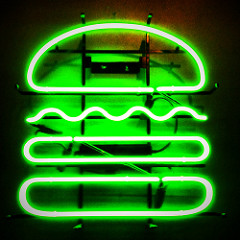 Ever since the loss of Smashburger and Back Alley Burger, my friends and I have been on the search for a new burger place. While Steak n' Shake in Darien has always been a favorite of mine, my friends and I decided to make the trip to Oak Brook to try out the new Shake Shack at 1950 Spring Rd.
It is important to note that this wasn't my first time at Shake Shack. I first came across the chain in Orlando, FL with my mom, and have since been to its different locations around the Chicagoland area. However, with every Shake Shack, there is a different atmosphere to it, so I decided to see what their Oak Brook location had to offer.
Upon initially arriving, I saw that it wasn't like the ones I had previously been to. Huge glass windows encompass the entire building, so you can see everything going on from the inside. The modern architecture fit the environment the restaurant aimed at, as everything was open and bright. Since it had just opened, there was a line piling out the door. After about three minutes, my friends and I were all inside the building. For having such a long line, it wasn't an incredibly long wait. Especially compared to some of their locations downtown, the line went pretty fast. The lady who rang me up was extremely friendly, and I appreciated how thorough she was in explaining to me where to go after I ordered.
My friends and I got lucky and found our seats relatively quickly, which I was happy about because there were no open tables when we first walked in. The restaurant lacks the sufficient seating it needs for its crowd. We grabbed the first open table we saw, which was in the middle of where everyone was getting their food, but it was the only open area for all four of us to sit. Despite our seating challenges, our food was out relatively quickly- probably less than 10 minutes.
I ordered a Shackburger ($5.29) and strawberry milkshake ($5.99), in addition to splitting an order of cheese fries ($3.99) with a friend. The burger was fresh. Complemented by lettuce, tomato, cheese, and their special ShakeSauce, the ingredients mixed well to craft the juicy burger. While a friend of mine argued that it was too small for the $5.29, I believe that it was appropriately proportioned.
In addition, the cheese fries I ordered were incredible. A perfect amount of cheese was on all of my fries, and they were hot and fresh. I feel somewhat bad about it, but I definitely had majority of the fries that my friend and I split because they were just that good.
However, I found my strawberry shake to be just okay. For a place with the word "Shake" in its name, I was expecting to be blown away by this shake. While I enjoyed the thickness of the shake, I was underwhelmed by the strawberry taste. Plus, it cost extra to have whipped cream on my shake, something that should be a requirement in all shakes, in my opinion. My friend who ordered a chocolate shake with no whipped cream also noted how she thought her shake was mediocre at best. Their seasonal peppermint shake($5.59) that one of my friends ordered, however, was very impressive.
My friend's orders covered some remaining parts of the menu well. Most noteworthy was the 'Shroom Burger($6.99). My friend is a vegetarian, and was initially pleased to see that they had a vegetarian option for her on their menu. However, she was subsequently disappointed by it. The burger oozed with too much cheese, a flavor which overpowered and took away from the rest of the burger's ingredients.
Overall, I found that Shake Shack's Oak Brook location had its pros and cons. While the environment was welcoming and customer service was great, additional seating would be appreciated. While I found the food to be quite appetizing, the prices were steep and I paid more than I normally would for the type of food I got. In conclusion, if you're okay with spending a little extra money for some quality food, then Shake Shack is a good option to have.