Mumford and Sons find new sound with recent album "Delta"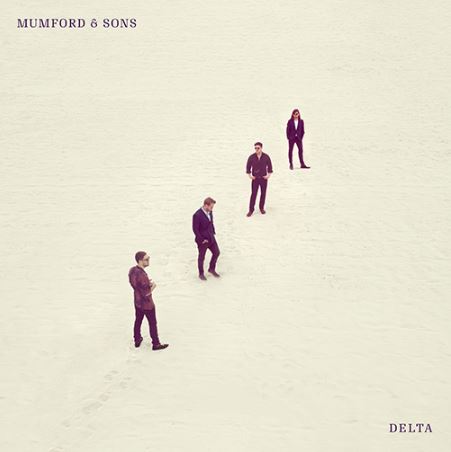 The first record I ever got was Mumford and Sons' "Sigh No More" album. I can very easily say that their new album, "Delta," will be on my Christmas list. "Delta" is the band's third consecutive number one album in the U.S., topping the Billboard 200; however, it strays from their usual sound.
The album is a stretch from the habitual banjo banging, folksy rock music that the band flaunts in their previous chart topping albums, 2015's "Wilder Mind" and Grammy award-winning album "Babel" in 2012. In fact, the new album takes a darker-than-usual turn, grinding out gothic lyrics with a gloomy sound, most notable in "If I Say." The darkness combined with the length of the 61-minute album can be a turn off if you're not a fan of extended emo music.
There are some songs that are more reminiscent of their standard folk sound, to the point that they could be interpreted as more mainstream pop music, which is or is not a good thing, depending on the listener. These songs are "Guiding Light" and "Woman" (my personal favorite—although nothing will top their collaboration with Baaba Maal, "There Will Be Time" on their EP "Johannesburg.")
The album has taken heat for sounding Coldplay-esque and falling prey to unoriginality in order to be streamed on Spotify. I don't see this. Mumford and Sons' sound may have changed, but that is necessary for them to stay relevant as music changes. I, for one, can still hear the bearded, barrel-chested, raw vocals and vibrant banjo hammering that I loved from the beginning. And, as far as their album being geared toward mass appeal, I'll be the first to admit that I wish for them to remain the quirky, old-timey band from their past albums. But they still have some songs on this album that remain true to their folk/rock roots. "The Wild" has a familiar climactic build that reminds me of "I Will Wait" from their album "Babel." "Slip Away" is a cool, musically original song.
One song in particular to listen to is "Darkness Visible;" it opens with a reading of poet John Milton's "Paradise Lost" before the band starts ominously jamming. So yes, this is a darker and grimmer album than we have seen from Mumford and Sons, but I think the critics have been overly pejorative—this is a band that is changing with the generation, and "Delta" captures that.

About the Contributor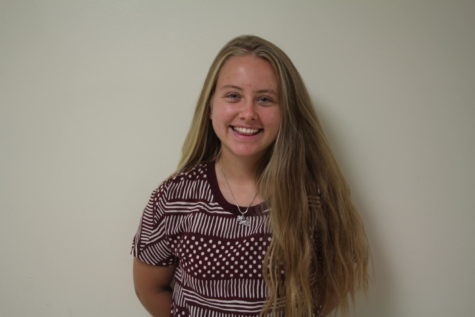 Georgia Dougherty, Pulse co-editor
Things I love include my bulldog Cow, chapstick, sneezing, saying the pledge of allegiance in Latin, and the Oxford comma. Things I don't love are vacuum...