Bohemian Rhapsody movie review
"Bohemian Rhapsody" is a movie about how a group of misfits came together and created music that was far ahead of their time. Strong showings from lead actors Rami Malek and Lucy Boynton, and moving performances from supporting cast members, turned an already entertaining story into a great film.
Set in London during the 1970s, this Queen biopic delves into the outlandish lifestyle of lead singer Freddie Mercury and the band's ability to cope with the tabloid-like depiction of the group's internal issues such as sexuality/acceptance of and the AIDS crisis. Although, at times the movie can lose credibility due to the lack of historical accuracy throughout. The moments that are skipped over are not fully essential and failure to be completely accurate are common in the formula of biopics.  But this movie is anything other than formulaic- the mix of over dramatization and fast paced tempo creates a narrative that audiences can experience in just over two hours. This film also manages to intertwine a combination of complex conflicts within marital, familial, professional and casual relationships within a narrative about a truly revolutionary music group.
There is an obvious reason for why "Bohemian Rhapsody" has crushed expectations- it is a really quality film. For a small fee of $11.49 this movie is definitely worth it, or for the more budgeted viewer, I implore you to watch it as soon as it comes to Netflix. Overall I would give this movie 4.5 out of 5 stars.
About the Contributor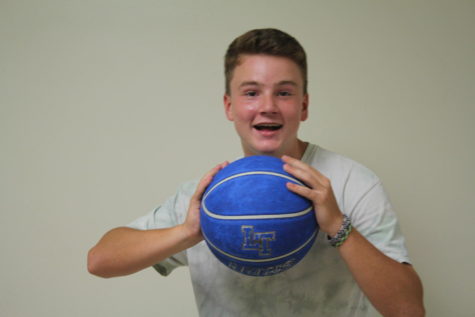 Tommy Layden, Sports Co-Editor
Tessa Voytovich

That's it just tessa