LANY packs "Malibu Nights" with meaning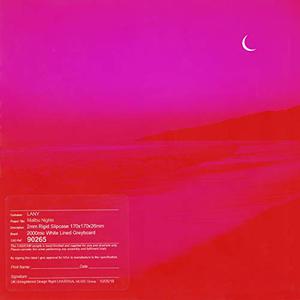 Up and coming pop band LANY, based out of Los Angeles, Ca., released their new album last night.  Their sophomore album "Malibu Nights" comes as a long awaited album for fans; the band, consisting of keyboardist Les Priest, drummer Jake Clifford Goss, and frontman Paul Jason Klein, announced the album back in March, and have been slowly releasing singles over time.
The nine track album, which had four tracks released prior to the release dates of Oct. 4, contains the same synth beats and catchy lyrics fans have come to expect from LANY. However, this time around, the songs hold a heavier weight than many of the songs on their debut album, "LANY". A majority of songs, such as "Taking Me Back" or "I Don't Wanna Love You Anymore", contain sad, sometimes regretful, lyrics about breakups and past loves (In January, Klein and his girlfriend of five months, Dua Lipa, broke up; at this time, Klein then proceeded to write Malibu Nights in the span of month). Songs such as "Valentine's Day" and "Let Me Know" explore the nuances of love, even though both have radically different sounds. "Valentine's Day", as well as the song "Malibu Nights", are slow, almost mournful, piano ballads, while songs like "Thick and Thin", "Thru These Tears", and "If You See Her" are upbeat in tempo, yet still maintain the same emotional lyrics as the slower  songs.
The first single released from the album, "Thru These Tears", at first seems like a typical LANY song: synth beats start the song, but the lyrics immediately kick listeners down a notch. However, that doesn't stop the song from being 'danceable'; listeners can enjoy the beat one minute, and the next they could be emoting along with the song. That is the overall success of this album—each song is unique in its duality and purpose, yet all carry a common theme of ex-loves and all the different emotions one can feel. With catchy beats and equally catchy lyrics, the songs can lift you up or get you in your feels depending on your mood.  
The exception to all the other songs would be track 6, "Run". The beat is heavier, almost like something seen in a lo-fi rap song (think "Lucid Dreams" by JUICEWRLD), which is atypical for the band. The lyrics also are darker than usual, with lines like "Got a handful of sleeping pills/a phone full of no one real/this is all too much to deal"; the song is a darker version of what the band normally puts out, which offers something fresh for the album, instead of just following the same formula over and over.
Overall, the album shines as a new wave of deeper, more meaningful songs for LANY. That's not to say that their older songs did not deal with issues such as breakups and love, but "Malibu Nights" showcases how affected Klein was by his breakup; the pain and emotion can be heard in his voice, and that's what elevates the album from good to great. If you're looking to get over someone, or even just need new songs to sing along to in the car, "Malibu Nights" has you covered.
About the Writer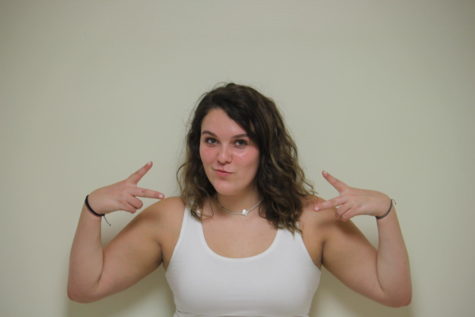 Camilla Breen, Pulse co-editor
Senior. Co-Pulse editor. Cheez-it enthusiast.

Twitter: @c_breen125