Brockhampton's "Iridescence" shines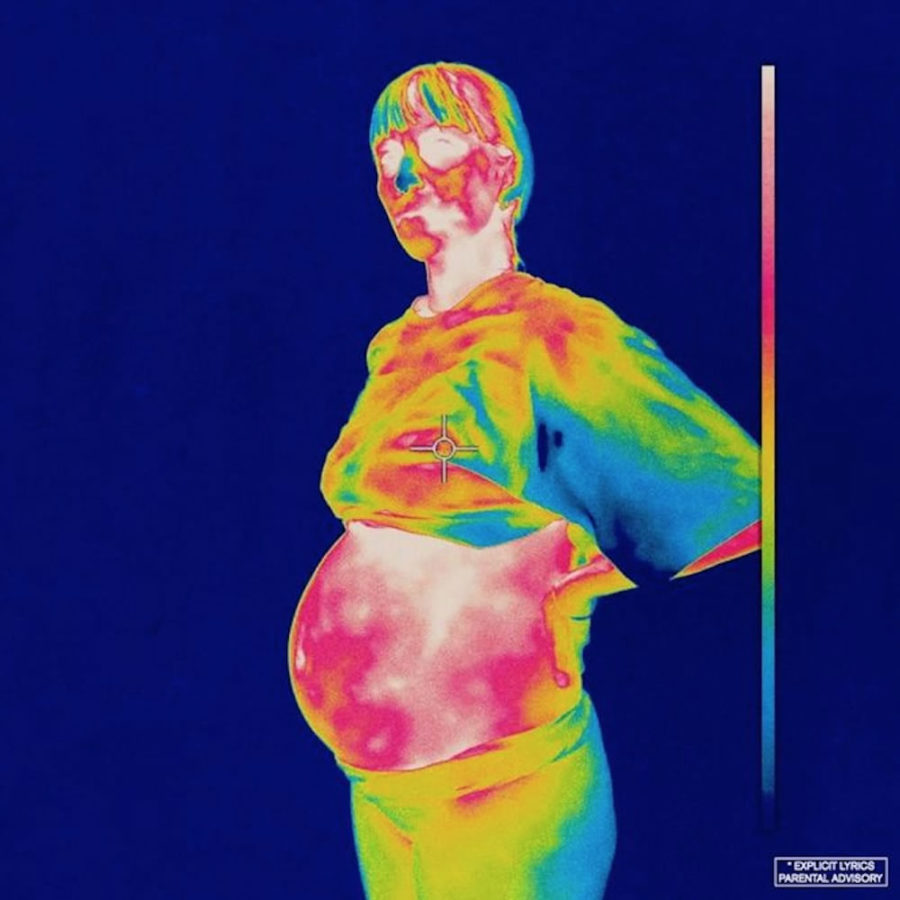 Iridescence: luminous colors that change when seen at different angles. The word is the title of rap collective Brockhampton's new album, but also coincidentally perfectly describes the group itself and the songs on the new album. Brockhampton, a self-proclaimed boy band consisting of 13 members, formed in 2015 and has been on the rise ever since.
Kevin Abstract, creator of the group, took Matt Champion, Dom McLennon, Merlyn Wood, Joba, and Bearface (vocalists), as well as Pomil Hemnani, Jabari Manwa, Kiko Merley, Ashlan Grey, Roberto Ontenient, and Jon Nunes (producers/photographers) under his wing to create the group. Their first three albums, "The Saturation Trilogy", were released in 201 and have rapidly risen on the charts. With this many group members, all of their songs and albums have intense variety due to the differing styles of the members; however, this is Brockhampton's claim to fame, and it carries on through their new album as well.
"Iridescence" is the first album without Ameer Vann, who is no longer in Brockhampton due to abuse and sexual misconduct allegations from several women. The album has been highly anticipated ever since; the band cancelled their upcoming tour and their album 'PUPPY' when the allegations surfaced in early 2018, instead opting to create 'iridescence', released Sept 21. The album is the first of "The Best of Our Lives Trilogy".
From the get go, the 15 tracks on"iridescence" experiment with a new, innovative sound. The group has made their mark with loud, crowd-riling, experimental songs such as "BOOGIE" from SATURATION III or "GUMMY" from SATURATION II, and there is no exception for the songs from "iridescence". Track one, "NEW ORLEANS", features a siren-like sound that plays throughout the song that compliments the verses from Champion, Abstract, Joba, Wood, Bearface and guest artist Jaden Smith. Just at a glance, this perfectly showcases Brockhampton. Every artist brings their own flair to each song; from the Spanish verse in "VIVID" to the gravelly voice changes on "SAN MARCOS" and "SOMETHING ABOUT HIM", each song is unique and distinguishable.
Another trademark Brockhampton built over the past year would be the seamless weave of very serious subject matter into their songs. On the song "WEIGHT", lyrics such as "cuz I'm still worried about/when Ashlan finna put the razor down" and "Sippin on my pain/smoking on my pain" hint at deeper issues that the members of brockhampton are facing. The lyrics "I hate writers; I hate tweets; I hate journalists/They hate truth; they hate peace" in "TAPE" add an almost political commentary to their lyrics. Lyrics like these are what make the group relatable to fans and invigorating to listen to.
Brockhampton still knows how to stay groovy on tracks on like "BERLIN", "WHERE THE CASH AT", and "HONEY" with innovative beats and smooth rhythms that make it easy to listen to. Tracks like "THUG LIFE", "FABRIC" and "LOOPHOLE" use hooks and bridges that involve spoken words, 'skits', and samples from choirs (much like the singles they released earlier in the year "1997 DIANA" and "1998 TRUMAN"), which offers a unique addition to the songs that isn't in most traditional rap or pop music today. However, with songs like "J'OUVERT", it showcases how group collaboration can occasionally get hectic; there is so much going on in the song that it's hard to keep up with.  
The outlier from "iridescence" is easily "TONYA"; the song is a slow, melodic piano ballad in which the group reflects on their fame and how they feel pressured (much like the song's namesake, Tonya Harding). It offers a break from the mania of the other songs off the album, and again proves that Brockhampton is a multifaceted group. 
Overall, "iridescence" impresses upon first listen. The album is a testament to the group's creativity and drive, and the songs reflect each member's contributions to the group. If you are in need of 'hype' songs to get you pumped up, or songs that make you reflect on life, "iridescence" offers both sides of the coin.
About the Writer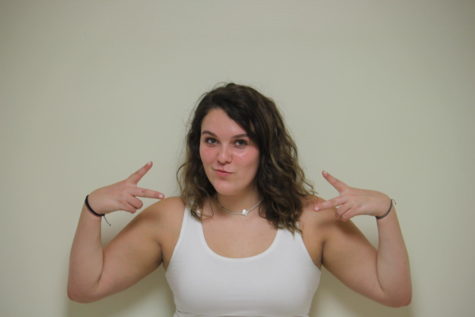 Camilla Breen, Pulse co-editor
Senior. Co-Pulse editor. Cheez-it enthusiast.

Twitter: @c_breen125