Media Mayhem: Buzz about Buzzfeed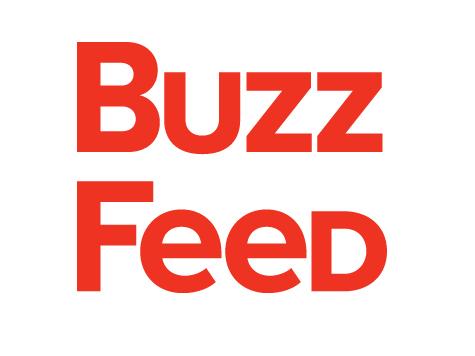 Throughout all of its existence, Buzzfeed has garnered a reputation for being uber popular and uber inconsequential. But there is a side of Buzzfeed that is not factory-made viral videos, top 10 lists and articles claiming that "We Can Tell Which Office Character You Are From What You Get At Starbucks." There are stories that, simply put, are good journalism.
While it isn't what you imagine when someone mentions Buzzfeed, one of the pioneers in the world of irrelevant internet now has a bona fide—and respectable—news operation. Shocking, right?
Believe it or not, Buzzfeed was a finalist for the Pulitzer Prize in international reporting last year for their story on the relatively unknown "dispute-settlement process used by multinational corporations to undermine domestic regulations and gut environmental laws at the expense of poorer nations," the Pulitzer committee said.
Additionally, the reporter who wrote the Buzzfeed piece that was nominated won the Pulitzer for Investigative Reporting in a previous job.
While everyone else in the industry was diminishing the size of their staffs—struggling to survive in the age where people have mistakenly assumed that journalism is free—Buzzfeed was an institution that was not in that situation.
With the millions of dollars Buzzfeed racked in, the organization poached experienced journalists from traditional media outlets where good journalism does not necessarily make much money.
They hired an array of talented reporters and writers who cover everything from politics to the media. They invested boat-loads of cash in their news operations in the hopes of making itself a more accepted figure in the media landscape. To a large degree, I would say they succeeded.
Buzzfeed wants to makes money, but it also wanted to lose its reputation as an outlet where clicks and engagements mean more than quality content. In the newspaper world, Buzzfeed was the New York Post; Buzzfeed wanted to be more like the New York Times.
But Buzzfeed is facing a tough question ahead: how much is losing that reputation worth?
Recently, Buzzfeed has shown its first sign of trouble. The seemingly unstoppable social media machine appears to be faltering, at least partially. Last year, Buzzfeed missed is revenue targets by an estimated 15 to 20 percent, the Columbia Journalism Review reported
The finely-tuned engagement engine that made Buzzfeed so insanely profitable—and thus enabling it to expand into the less-than-lucrative areas dominated by the traditional media—is sputtering, forcing the company to lay off 100 employees at the start of this year.
I don't know how hard those layoffs have hit the news section, but I imagine quite substantially.
I think it is safe to assume that the click-bate content that is so inextricably associated with Buzzfeed is way more profitable than their news branch. Too often, tawdry beats substance. So if you were in the executive seat, which employees would you be laying off? The really profitable members of your staff, or the respectable but not incredibly lucrative ones?
If I was looking at it from the executive's point of view, I know which route I would take.
The future of Buzzfeed News is now incredibly uncertain, and the editor-in-chief of Buzzfeed's news operation, Ben Smith, is seeking more investment, which prompted the Columbia Journalism Review to ask: "could Buzzfeed News be spun off?"
Facebook—the platform that seemed tailor made for Buzzfeed's mindless, everyone-can-enjoy content—announced its intent to shift its algorithm away from sites like Buzzfeed in order to put more emphasis on mainstream news outlets as part of its crackdown on fake news, which means trouble for Buzzfeed.
Facebook is a huge driver for Buzzfeed, and this shift may mean dark times are ahead for the outlet. Buzzfeed is grappling with what old-school media has been facing for years: how do you survive when the circumstances that made your existence possible are no more?
This is Buzzfeed's version of the collapse of print advertising that has spurred an economic crisis in the newspaper industry. What once seemed so steady, suddenly isn't.
This is the moment to see how resilient and sustainable Buzzfeed truly is.