Illinois: let the people celebrate, permit sale of consumer fireworks
New Year's Eve: the waning hours of the year slip into darkness as families and friends gather together. Conversation and laughter occupy the guests, and the remnants of a bonfire smolder in the background. Empty trays of food line the counter; as the clock strikes midnight, the sky is empty. Silence pervades, for there is one thing missing: fireworks.
Under Illinois' Pyrotechnic Use Act, the sale, possession and use of consumer fireworks is prohibited. The citizenry are relegated to cheap "Pop-Its" and sparklers to celebrate New Year's Eve and the Fourth of July: apparently roman candles and bottle rockets are too dangerous for us. "Bootleggers" resort to trafficking fireworks from Indiana during their annual "runs" to stock up for the year, and the Illinois State Police hound the borders. Effectively, Illinois legislators have outlawed fun.
The nanny state in Springfield dictates that fireworks are a public health crisis we must be shielded from, but that's simply not true. Of course there is inherent risk when using fireworks, but you can minimize nearly all of them by acting smartly and proactively. We shouldn't spoil everyone else's fun just because a few people decide to be idiots and harm themselves. When used properly, fireworks pose no risks to the participants.
And while our leaders may have our interests in mind, their laws are clearly not working. The Krazy Kaplan's parking lot in Hammond, Indiana is mostly full of Illinois license plates, and every state that borders Illinois permits the use of consumer fireworks. Of border businesses, the Indianapolis Business Journal reports "half to 80 percent of [fireworks] business comes from Illinois." On either major fireworks holiday, you'll find a healthy dosage of neighborhood pyros foregoing the law to light off some colorful celebrations. Fireworks are a part of our American heritage, and I believe it's important to preserve it.
And for our struggling state, fireworks will really offer quite the payload. State Sen. Chapin Rose (R-Mahomet) introduced SB 1661 in 2015, which would legalize the types of fireworks purchasable in Indiana. It would also levy a special 3.75 percent fireworks tax on sales, which Rose estimated would yield $10 to $15 million per year in revenue. Half of the revenue would be placed into the general fund to help with the state's bills, while the other half would be allocated to the state's fire prevention fund. The Chicago Tribune reports that Indiana collects $2.5 million per year from their 5 percent fireworks tax, and that Iowa collected $1.5 million in 2017 during their first year of fireworks legalization.
While they may seem dangerous, when used correctly, fireworks are a safe way to celebrate the holidays. Our current laws aren't working, and all Illinois residents are doing is handing our money to our neighboring states' governments. With legal consumer fireworks, we will have fun, safety, and revenue for Illinois.
About the Writer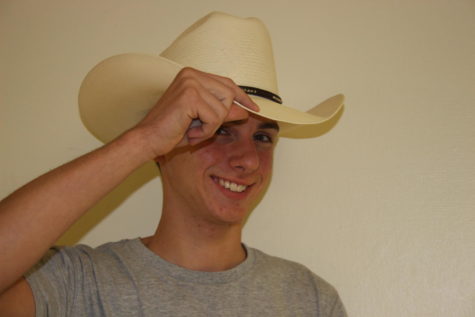 Brandt Siegfried, Online Editor
I am the humble keeper of this online establishment. Please adhere to Rules of Civility and Decent Behaviour In Company and Conversation by George Washington...