New gun range, store opens in Hodgkins
Outside one of Hodgkins' newest businesses, a faint "thud, thud, thud" can be heard. Point Blank, a nondescript rectangular building at 9400 63rd St., is nestled on a hill across the street from Salerno's and the Quarry Theater.  In addition to serving as the area's closest gun store, Point Blank has a 20 lane shooting range and offers an extensive selection of classes for all types of shooters.
Point Blank opened its doors to customers on Dec. 1, 2016, and has attracted a large volume of customers so far.  The Ohio-based chain operates nine stores across Ind., Ky. and Ill., in addition to its home state, and is opening two more stores this year.  The Village of Hodgkins has adopted a law allowing for the opening and special regulation of the range to promote safety.
On Saturday evening, I had the privilege of taking the Basic Handgun course.  I had never shot a handgun before, and it seemed like the logical place to start.  The class was held at Point Blank in one of its classrooms, and included three hours of classroom instruction and an hour of range time for only $50.  For taking the class, I also received a discount of 15 percent on store purchases that day.
In addition to the Basic Handgun class, Point Blank offers Conceal Carry and Conceal Carry skills classes.  A variety of free seminars are also offered, including New Gun Owner Orientation and Getting Started with Firearms.
The class I took had a very diverse crowd of 13, including my dad and me.  In the state of Illinois, a Firearm Owners Identification Card is required to possess a firearm or ammunition, and those under 18 years of age are prohibited from possession without the presence of a parent or guardian.  Seven men and six women, mostly under 40, took the class with me.  I was the youngest student at 17.
To start the lesson, the instructor asked if anyone had a firearm or ammunition with them.  One hand from a 25 year old woman rose in the back.  I would later learn that she also has a Conceal Carry permit.  Because lessons are ammunition-free for safety reasons, she returned the items to her car before beginning.  Bound booklets with the PowerPoint printouts were provided, and space was allocated to take notes.  The lesson was broken into three parts: an introduction to handguns, stances and grip and malfunctions.  Safety was emphasized as the first priority and taught first.  The class also included demonstrations with real unloaded firearms so I could see the skills in action.
I don't come from a gun owning family, and so when it was time to go to the range, my dad and I had to rent all of the materials.  Handguns cost $10 to rent with unlimited exchanges for other guns.  We brought our own eye protection, but ear protection costs $6.  Eye and ear protection is required at all times on the range.  Liability waivers are required by Point Blank; they cost $3 each but last for an entire year.  Large paper targets cost 99 cents each.
The range has 20 lanes, and each is equipped with a gate and thick walls to divide them from other shooters.  A Range Safety Officer is always on duty to oversee range use and to provide assistance to shooters, especially new shooters like myself.  The air filtration system inside the range is state of the art, and I was told it keeps the range air cleaner than the air in the store.  Residue and smoke from gunshots pollutes the air in an enclosed indoor shooting range, and so air filtration is a necessity.
I was shown how to load the magazine with cartridges, and to prepare the firearm for use. Shooting a handgun was surprisingly difficult for me, most significantly because of the recoil.  I jumped after my first several shots because of the sheer surprise.  Despite the difficultly, over time I managed to hit my target more and more.  My first weapon, the M&P Bodyguard 380, was significantly harder to use than the second, the Ruger LCP.  The Ruger was more accurate and had less recoil, but was more difficult to load than the Bodyguard.
After what I deemed a positive use of time on the range, we were allowed time to browse the store after returning our supplies.  Point Blank sells handguns, long guns, ammunition, shooting gear and most surprisingly, a wide selection of pepper spray.  Upon finishing my experience, the manager presented me with a pass good for a free hour of range time for taking the class.
Point Blank is a clean, professional business.  Friendly staff are happy to accommodate the needs of all patrons and understand the danger of their business.  Point Blank goes beyond serving as your local gun range to provide products and education that allow you to advance your firearm knowledge and skills, and to promote safety.  They enable all people to learn about guns in a safe and structured manner, and gave me a great introduction to firearms.  I will certainly use Point Blank again in the near future.
About the Writer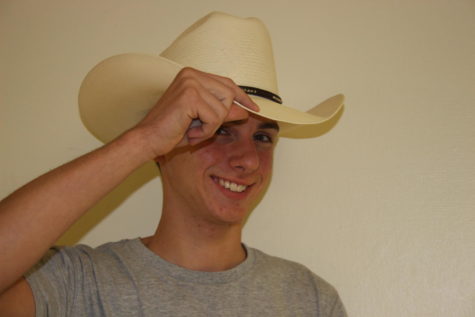 Brandt Siegfried, Online Editor
I am the humble keeper of this online establishment. Please adhere to Rules of Civility and Decent Behaviour In Company and Conversation by George Washington...