March for Life raises awareness
On Jan. 22 1973, judicial precedent created in the Supreme Court case of Roe v. Wade established a constitutional right to have an abortion. Previously, states regulated abortion procedures in their own jurisdictions; after the case, the practice was legalized in all 50 states.
Forty-four years later, abortion remains an intense American political issue. Every year since the court's decision, Americans have gathered in Washington D.C. and in cities across the nation on the anniversary of the case to demonstrate their desire to end abortion.
According to 2016 Gallup polls, 46 percent of Americans identify as "pro-life." Only 29 percent believe that abortion should be legal in all cases, and America has trended against abortion over the past several decades. This is a stunning reversal from the 1990s when less than 40 percent of Americans were pro-life.
And so on Jan. 27, Americans gathered to fight a practice that is opposed for a variety of reasons. A diverse crowd partakes in the annual event, from religious groups and agnostics alike to people who have survived abortion and adoption supporters. This year's March for Life was highlighted by its highest profile speakers yet, including Counselor to the President Kellyanne Conway and Vice President Mike Pence. Pence is the highest-ranking incumbent government official to ever address the March.
This year, an unknown number of participants estimated in the hundreds of thousands marched from a rally near the Washington Monument down Constitution Avenue to the Supreme Court. Optimism was definitely a factor in the demonstration. President Donald Trump has said that he will "be appointing pro-life judges" who will vote to overturn Roe v. Wade. Many pro-lifers believe that America is the closest it has ever been to ending abortion, and the movement clearly has sympathizers in the White House and in Congress. Speaker Paul Ryan has said he is, "happy to say that the House, the Senate, and now the White House are united around [defending life]."
In the 115th Congress, pro-life legislation has already been introduced and voted upon.  H.R. 7, also known as the No Taxpayer Funding for Abortion and Abortion Insurance Full Disclosure Act of 2017, was passed in the House of Representatives on Jan. 24 with 238 votes for and 183 votes against. The bill was sponsored by 101 representatives, including Rep. Dan Lipinski, who represents almost all LT students. President Trump also signed an executive order the previous day to reinstate the Mexico City Policy, which bans U.S. aid to groups that promote abortion around the world.
In the event that Roe v. Wade is repealed, abortion will not be banned nationwide. President Trump will have to appoint at least two pro-life justices to the Supreme Court for this to have a chance of occurring, and the chance of this is slim. The Court will also need to reverse judicial precedent, which is not unheard of, but extremely rare. In the case of Plessy v. Ferguson, the Court ruled in 1896 that segregation was legal under the pretense of "separate but equal" facilities. This was reversed after 58 years when the Supreme Court ruled unanimously in the case of Brown v. Board of Education that "separate educational facilities are inherently unequal." In the event that Roe is reversed, the authority to decide the legality of abortion will return the states.
The reasons 46 percent of Americans call themselves pro-life vary greatly by the person. For me, it's conviction. In addition to the religious aspect of being called to oppose abortion as a Roman Catholic, I am 100 percent against abortion because it is never the baby's fault for its creation. I cannot, regardless of the situation, support the killing of any innocent life. Pro-lifers are not anti-women; we aren't insensitive; we share a respect for the gift of life we all enjoy everyday.
In the words of Vice President Mike Pence last Friday, "life is winning again in America."
About the Writer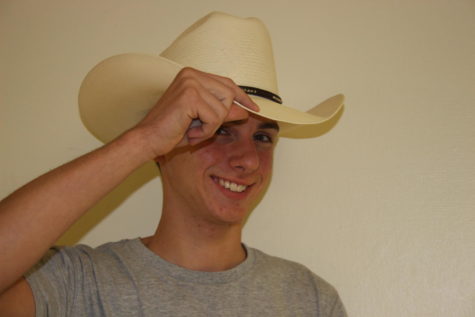 Brandt Siegfried, Online Editor
I am the humble keeper of this online establishment. Please adhere to Rules of Civility and Decent Behaviour In Company and Conversation by George Washington...