Stipend committee denies club proposal
In search of taking on leadership positions, Winnie Nevis '21 and Lillie George '21 decided to start a club that would include making friendship bracelets but also serve as a safe place for people to have the opportunity to open up about anything that they would want to.
"[Lillie] got inspired from when I made bracelets for all of my friends over the summer and so we decided to make a club out of it," Nevis said.
On Tuesday, Oct. 1, the Stipend Committee decided to deny the proposal that Nevis and George had presented.
"The committee decided to deny the proposal because they were concerned about its long-term potential and wary of the students' expressed desire to 'bring up different discussions about life problems such as mental health and techniques that can be used to supplement them,'" Student Activities Director Peter Geddeis said.
LT believes that student mental health is best supported by experts in the Student Services Division, Geddeis said.
Although the club was not approved, Art Club is offering to save a space for those interested in making bracelets within the existing club's structure.
"With three sponsors and three rooms in which Art Club activities take place, this seems like the best fit," Geddeis said.
Nevis and George's intention for incorporating the mental health component of the club was to offer a stress-free, fun environment and to include the bracelets in fundraising for organizations that advocate for mental health, George said.
"I feel like sometimes when teens are just getting talked at by adults about mental health and being told all of these strategies and being told these things like you're not alone and stuff like that, I feel like it's hard for them to believe because it's coming from these seemingly stable adults," George said.
The club is undecided on whether they will me joining in with Art Club.
About the Writer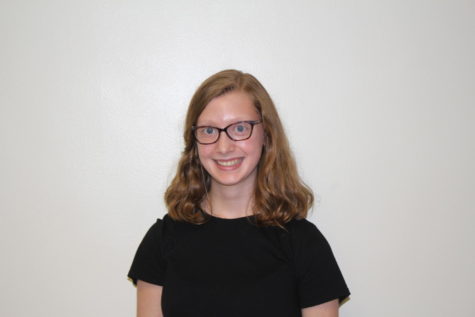 Sophia Schultz, Reporter
The only one who gets my jokes is my dog