LT produces "Our Town"
In an effort to entertain and teach the community about the importance of personal connections, LT is putting on the production of "Our Town."
"I would say the theme of the play is to portray how the things that matter in life are usually not the things we spend the most time on," Director Lawrence Keller said. "The things that matter in life are the connections we have with other people rather than the trappings of life, like money."
The play's opening night is on Oct. 20 and will run until Oct. 22 in the PAC, Keller said.
"Our Town" is set in Grover's Corner, N.H. in the 1920's and discusses topics like community, life, marriage and death, Anna Reyes '20, cast as Mrs. Webb, said.
The play's cast consist of freshmen and sophomores at LT, Keller said.
"I was looking for actors who had enthusiasm, a gift for the stage and are hard workers," Keller said.
This was the first play Keller directed at LT in 2005 and he is going to direct it differently, Keller said. There is going to be no sets or costumes; the actors will be wearing contemporary clothes.
"Anyone who has an attention span of about 90 minutes is encouraged to come and see actors doing wonderful work on stage," Keller said.
Rehearsals for main characters started in September and are almost daily. As the cast gets closer to opening night, the minor characters practice almost every day too, Reyes said.
"It is a meaningful play that everyone interprets differently," Reyes said. "We had a good amount of people come to [The Brothers Grimm Spectaculathon] last year and I hope there is a good turn out this year as well."
The show will be free with an LT student ID. For people who are not LT students, tickets will cost $10, Keller said.
About the Writer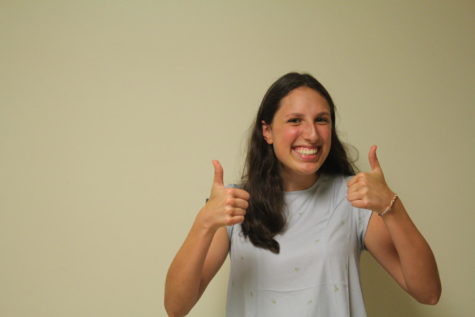 Nicole Klein, Website Editor
Once again, I am not related to Calvin Klein, but yes I know that would be cool!