Comfort dog brings help, compassion to community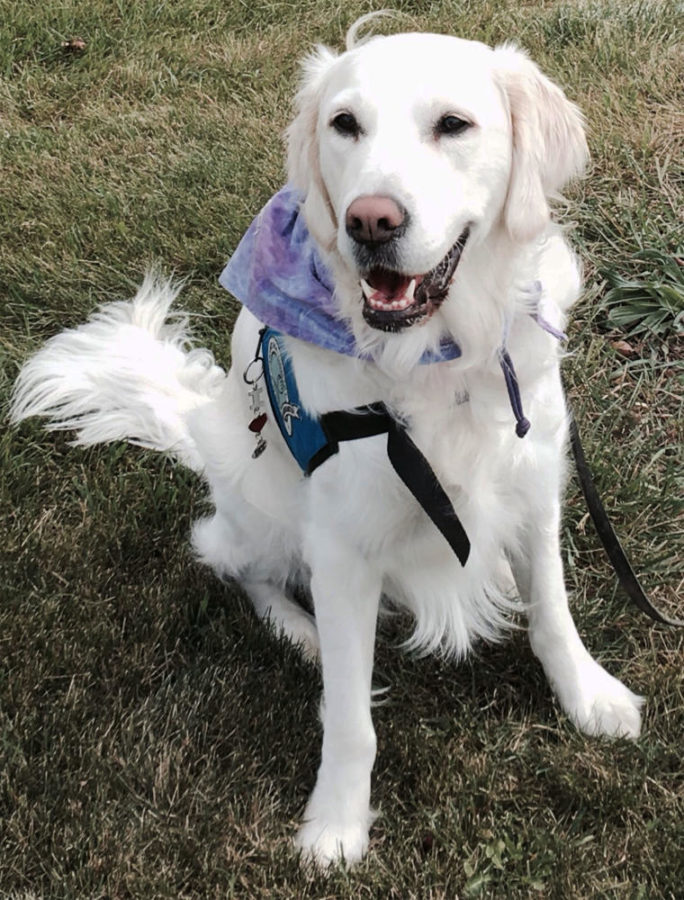 In order to provide compassion to anyone suffering or in need, a comfort dog named Angel visits schools, nursing homes and places undergoing emergencies.
Angel is associated with a charity called Lutheran Church Charities, and she is owned by St. John's Lutheran Church located at 505 S. Park Rd. in La Grange. She stays with Mark Stapleton, the Assistant Minister at St. John's Lutheran, and his wife, Kristen. They received the golden retriever when she was 18 months old in June 2015, and now bring her on trips almost every day, Kristen said.
"Just being with Angel is very calming for kids," she said. "For ones who are shy, it helps to bring them out to talk about whatever they are experiencing that they need to talk about. If kids are hesitant to talk at first, once they start to pet the dog, their worries start to come out almost unconsciously."
Angel visits schools once or twice a day during the school year. She also reaches out to hospitals and nursing homes.  A sixth grade student at McClure Junior High Kelly Makovic saw Angel at school on Wednesday, Sept. 13.
"I was surprised to see a dog in the hallway because I've never seen that before," Makovic said. "The person with Angel was holding out the dog for kids to pet in between periods."
The comfort dogs that work with Lutheran Church Charities spread messages of compassion, mercy and the passion of Jesus to those in need, Kristen said.
"I think everyone has some sorrow or trouble in their life, no one has a life that is trouble free," she said. "And knowing that you can spend a few minutes with this dog who is calm and gentle, and be comforted can be helpful to anybody. I haven't met anyone who hasn't benefitted from seeing Angel."
For those who are interested in meeting Angel, there is a Facebook page with links to contact St. John's Lutheran to request a visit or emergency relief. Angel's schedule can be changed based on emergencies that come up.  The Stapletons and Angel just got back from 9 days in Texas after Hurricane Harvey for human care relief for the victims of Harvey, she said.
"Think about this- most people won't walk up to a complete stranger and give them a hug, but it's perfectly acceptable to do that with a dog," Kristen said.
About the Writer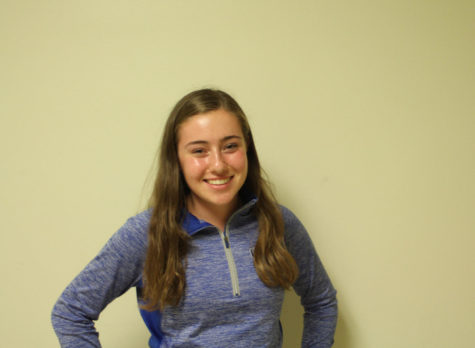 Diane Makovic, Co-Editor in Chief