Football experience helps LT freshman learn life lessons
At 9:00 in the morning on August 26th at Sandburg High School, Landon Gartner '21 waited for the opening kickoff of the first football game. The ball was caught by LT, while Gartner ran into an opposing back tackle. LT fumbled the ball and lost possession. The game continued into the third quarter. After the ball was snapped, Gartner fell to his knees after having been punched and the wind knocked out of him. But this is just an ordinary game for Gartner.
"After I fell, all the other players had to take a knee as the medics rushed onto the field," Gartner said. "They kept asking me "what hurts", but I couldn't respond since I was gasping for breath from having the wind knocked out of me."
Gartner plays football on LT's freshman A team as a safety. While there are no tryouts for the freshman teams, players are placed onto the A and B teams based upon skill demonstrated in practice, he said. Gartner has played a new position each year since he started playing football in seventh grade. He started as a defensive tackle, going to wide receiver and corner, and finally this year choosing to be safety, he said.
"This year was not as hard as last year to play a new position," Gartner said. "My stepdad played safety and he helped me. It was my choice to give up offense."
Keith Bailey, world history teacher at LT, coaches for the Freshman A team. He finds the running and drills to be very important, although many players see it as punishment. The defense was hesitant at first, but showed signs of putting out on the field what they learned in practice, he said.
"They need to push past their minds saying that they can't," Bailey said. "Everyday in practice they have to give 100, 110%. The problem is that players think they are giving 100%, but you can always push more."
The game ended in a loss for LT with the final score ending at 35-14.
"We need to work on more communication as a team to win," Gartner says.
As with most team sports, lessons learned in football can be transferred to real life and school, Gartner said.
"Football has helped me with not giving up on things," Gartner said. "With the choice between prep and accel classes, I chose accel and I'm even in AP human geo this year."
The discipline required to play football builds many character traits in the players, Gartner said.
"I definitely don't talk as much," Gartner said. "I've learned that actions speak for themselves."
Gartner has enjoyed playing football and being part of a team setting.
"I have more friends and a band of brothers," Gartner said of his gains from playing football.
About the Writer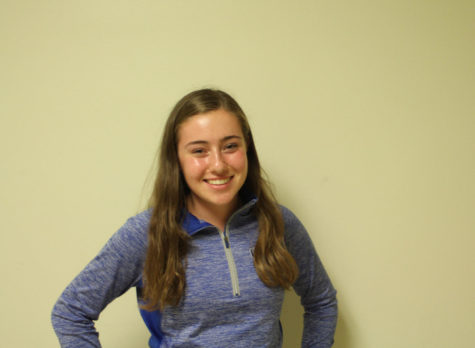 Diane Makovic, Co-Editor in Chief