Village of La Grange holds 10th annual 'Restaurant Week'
Restaurants feature discounted menus, boost in customers, foot traffic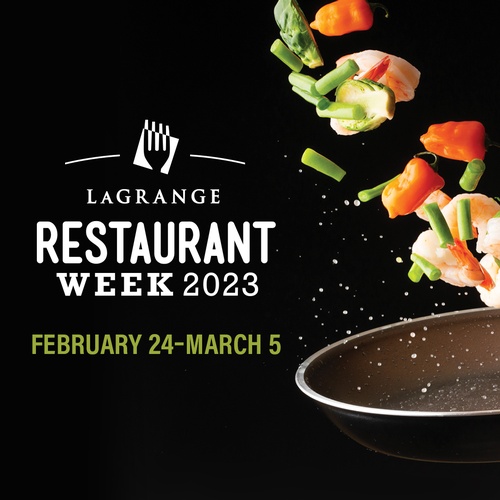 From Feb. 27 to March 5, La Grange hosted "Restaurant Week," an organized event featuring discounted meal combos and special offers from 16 different restaurants, as well as additional support from food-related businesses around the downtown area.
"Chicago has held its own very successful 'Restaurant Week' for many years," La Grange Business Association (LGBA) Executive Director Nancy Cummings said. "We saw the success of that promotion in stimulating sales and felt that La Grange should embrace this concept to heighten awareness of the very vibrant restaurants located here."
This annual event gives customers a chance to experience the vast food palette of La Grange without such a large price tag. Whether it's classic American cuisine or something with international flair, "Restaurant Week" offers a wide variety of options catering to anyone's preference; the restaurants create special deals of $20 or $35 multi-course menus, or $50 brunch, lunch, and/or dinner deals.
"Our restaurants have reported that this was one of their most successful years ever, not only in foot traffic but in attracting new customers," Cummings said. "We find that local residents see this 10-day period as a special opportunity to try new restaurants that they may not have patronized before, and discover some of the new 'tastes of La Grange.'"
Egan Walsh '24 was working as a host at Steak & Vine during "Restaurant Week" where the restaurant offered $35 meal bundles. 
"Working during 'Restaurant Week' was actually pretty fun because of how many more customers there were," he said. "A ton of people that I knew also came in, which was cool, and I saw people come multiple times, too."
For the second year, the LGBA has also included opportunities for non-profit organizations to become involved and gain visibility, Cummings said. They partner with local restaurants in special cocktail promotions, like the program called "Sip & Support," where a portion of the sales of each drink is donated to the local non-profit. 
"We want people to consider La Grange a destination for dining and shopping," she said.  "And when they are here exploring restaurants, they also discover the unique shops and local businesses that define who we are."
Eleanor Geraghty '24 was working as a hostess at Prasino during "Restaurant Week." Prasino offered $35 and $50 combo meals. 
"Customers leaving said that they had enjoyed the specials and it was a great way for them to try more of the menu," she said. "I think 'Restaurant Week' is a great way to promote restaurants in the area. People might've heard about a restaurant they'd never been to and found a new favorite."
This was the 10th annual Restaurant Week, and it proved to be a success, Cummings said.
"We've received a very positive response from our restaurants, and they are already planning for next year," she said. 
The next business promotion in the downtown area is the Spring Shopping Stroll on April 15, with dozens of local shops offering great deals, free gifts, and one-day offers.