Students begin Turning Point USA Chapter at LT
Chapter created to open discussion, debate
Students at LT have established an LT chapter of Turning Point USA, a non-profit organization that seeks to educate students on conservative principles of freedom, free markets and limited government, among other values. LT's chapter will be mostly student-led and will hold debates and discussions, chapter president Leslie Mendoza '22 said. Moreover, the chapter will give conservatives at LT an opportunity to share their thoughts and opinions.  
"I feel like at LT, conservatives really just don't have a voice," Mendoza said. "Or if you come out and try to say anything [conservative], you automatically get shut down."  
The chapter held their first meeting on Jan. 21, and will hold weekly meetings over Zoom each Thursday during which they will work on educating students and promoting Turning Point's message. This will be done by starting discussions, bringing in a wide variety of speakers with different viewpoints and hosting debates and events, chapter Vice President Will Kopp '22 said. Some topics covered at meetings will include benefits of a free market, cancel culture and the media's affect on public opinion. 
"It is important for LT to have a group like Turning Point because it offers a place on campus where all kinds of ideas can be exchanged and talked about in a non-class setting," Kopp said. 
Students don't necessarily have to identify as conservative in order to join, Mendoza said. One of her main goals in starting the chapter was to give students a platform to be heard, as well as the opportunity to debate about their opinions. Likewise, one of the values Mendoza wants the LT chapter to represent is being open to listen to other people's opinions.
"I wanted to give students a platform to be heard, and I also wanted to give them a platform where they can debate about their opinions if they wanted to," Mendoza said.
In order to become an official Turning Point USA Chapter, Mendoza had to coordinate with and get approval from the regional Turning Point office, she said. Although the chapter is not an official LT club, Mendoza and the executive board have been working to become one, which includes getting a faculty sponsor and 25 student signatures. In the future, the chapter is planning to do a rally to support the police, Mendoza said. They also plan to attend some of Turning Point's national events, such as the Student Action Summit and Young Women's Leadership Summit.
Organizations such as the ADL (Anti-Defamation League) and SPLC (Southern Poverty Law Center) have drawn ties in recent years between Turning Point USA and groups that support white supremacy and anti-semitism, according to the ADL and SPLC websites.
"Everything that we're going to teach students is really mostly peaceful," Mendoza said. "[We're] never going to try to bring anyone down in any sort of way."
About the Writer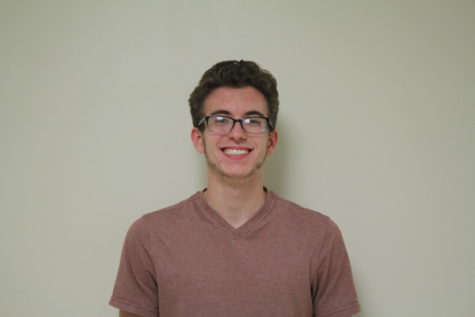 John Hepp, Opinions Editor
Would I rather be feared or loved? Easy. Both. I want people to be afraid of how much they love me.